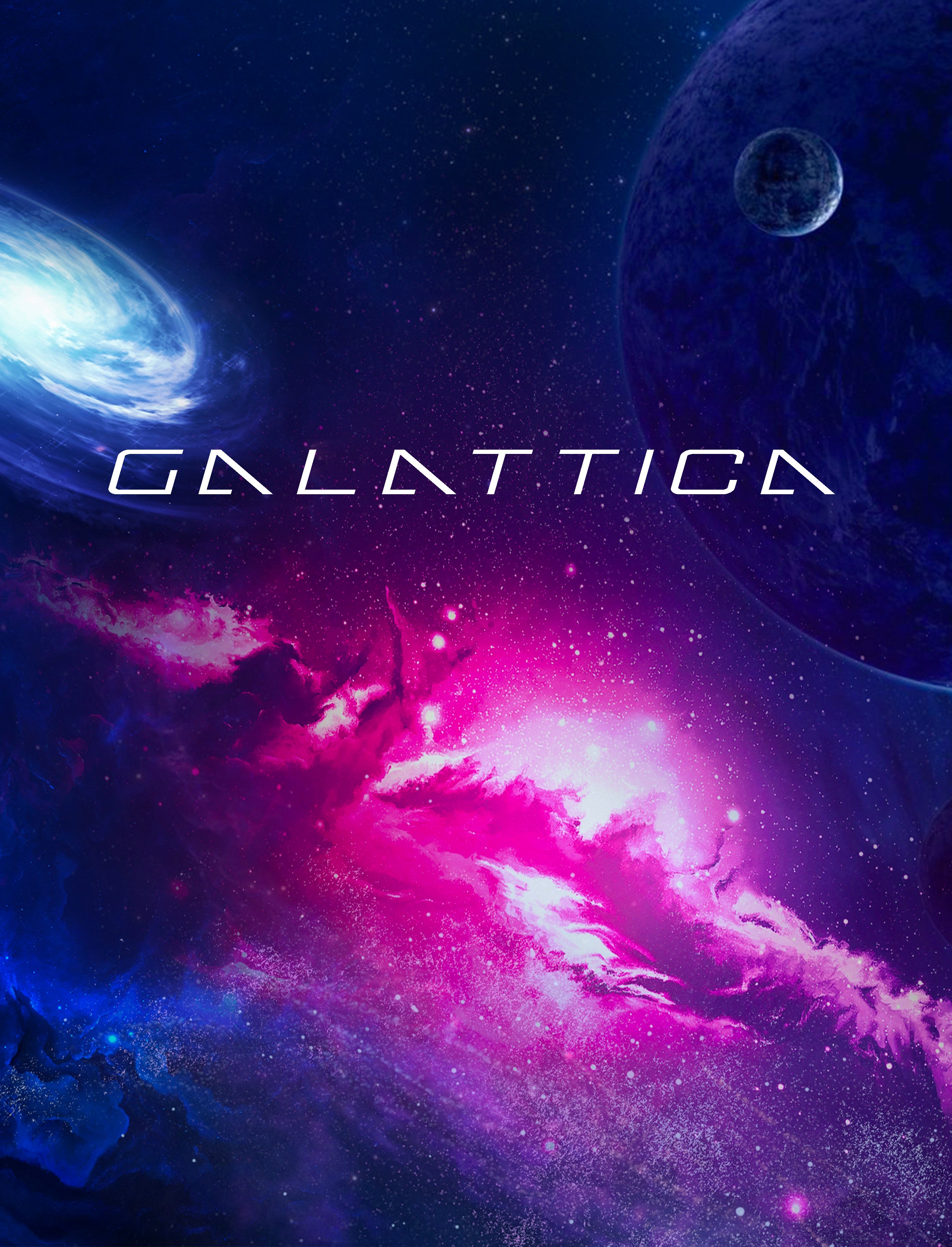 Scopri la nuova collezione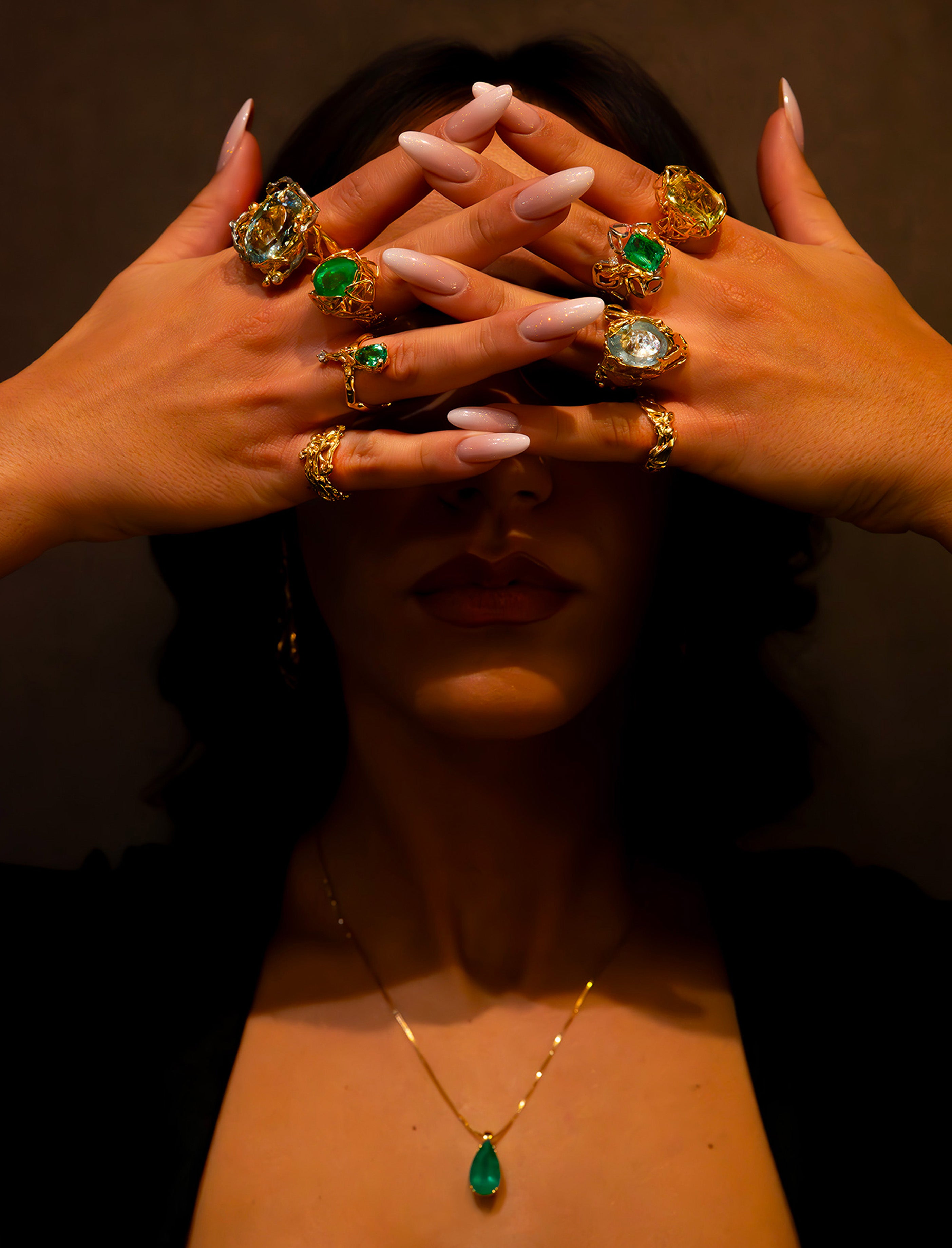 Jewelry made to be unique
Unique pieces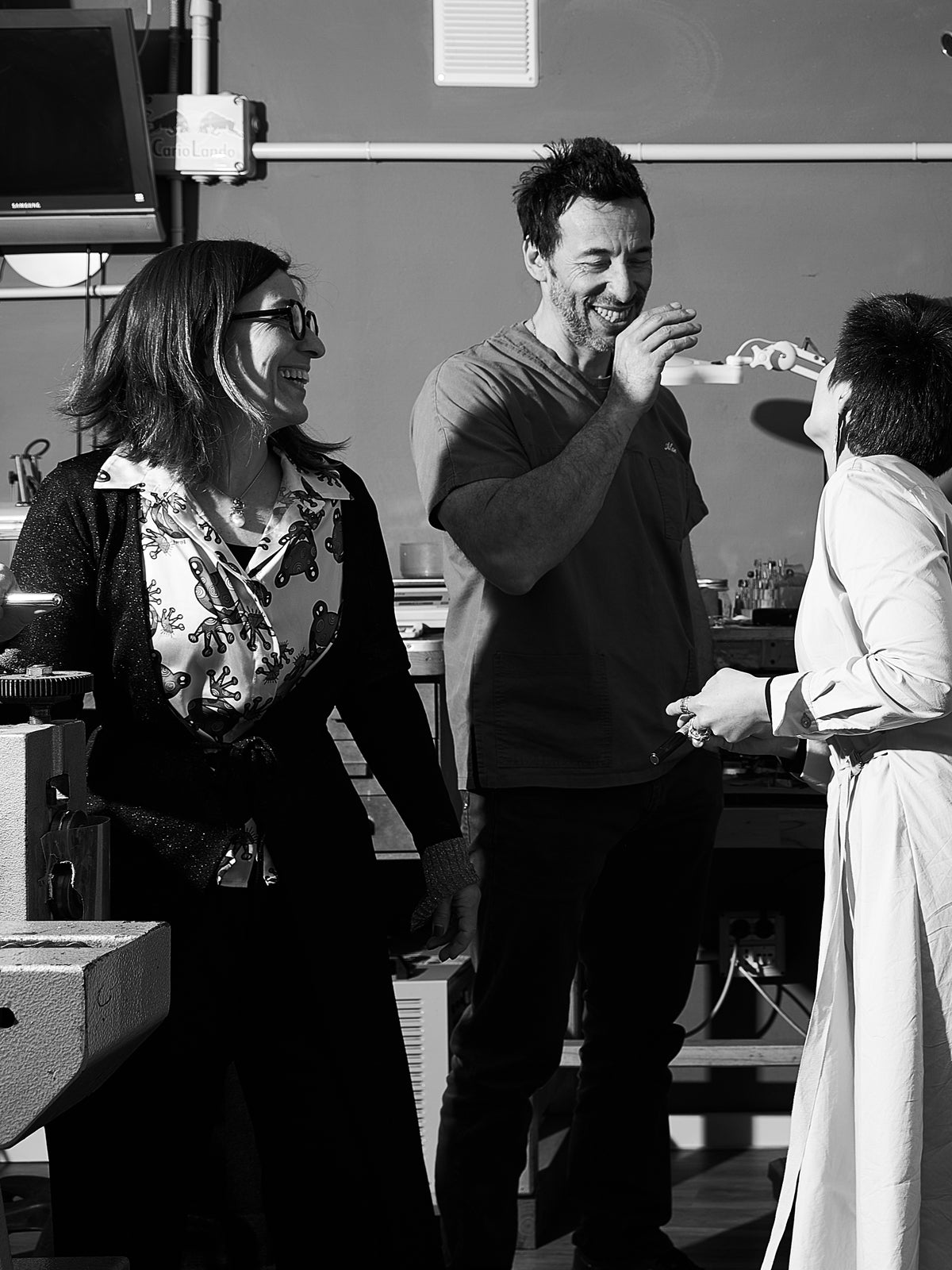 Welcome to our world
We are Klepto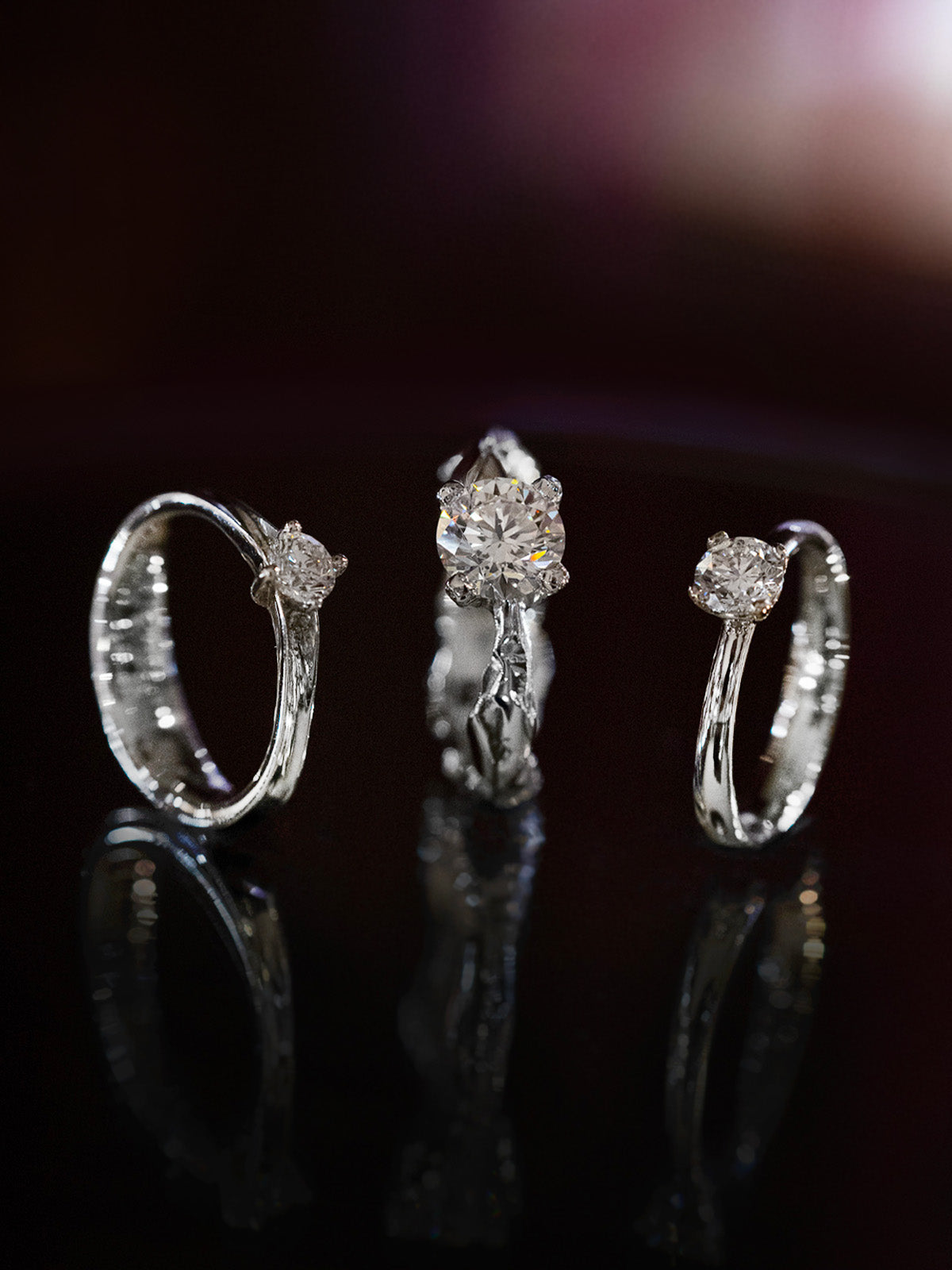 18kt gold and precious diamonds
Exclusive solitaire ring
Here you can breathe deeply the true passion for one's work which takes the form of unique jewels
Klepto has always been a guarantee of inspiration, quality, passion and kindness.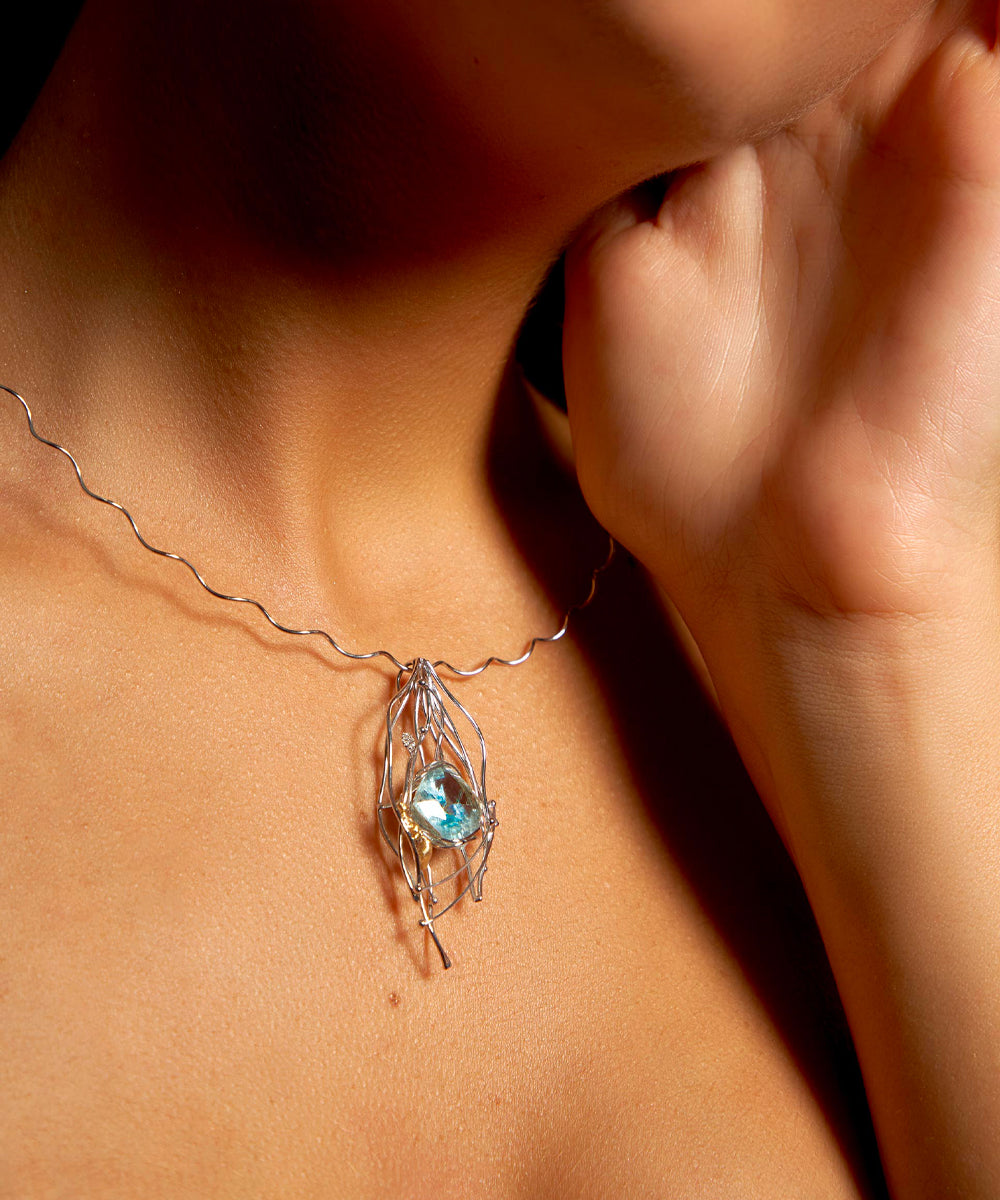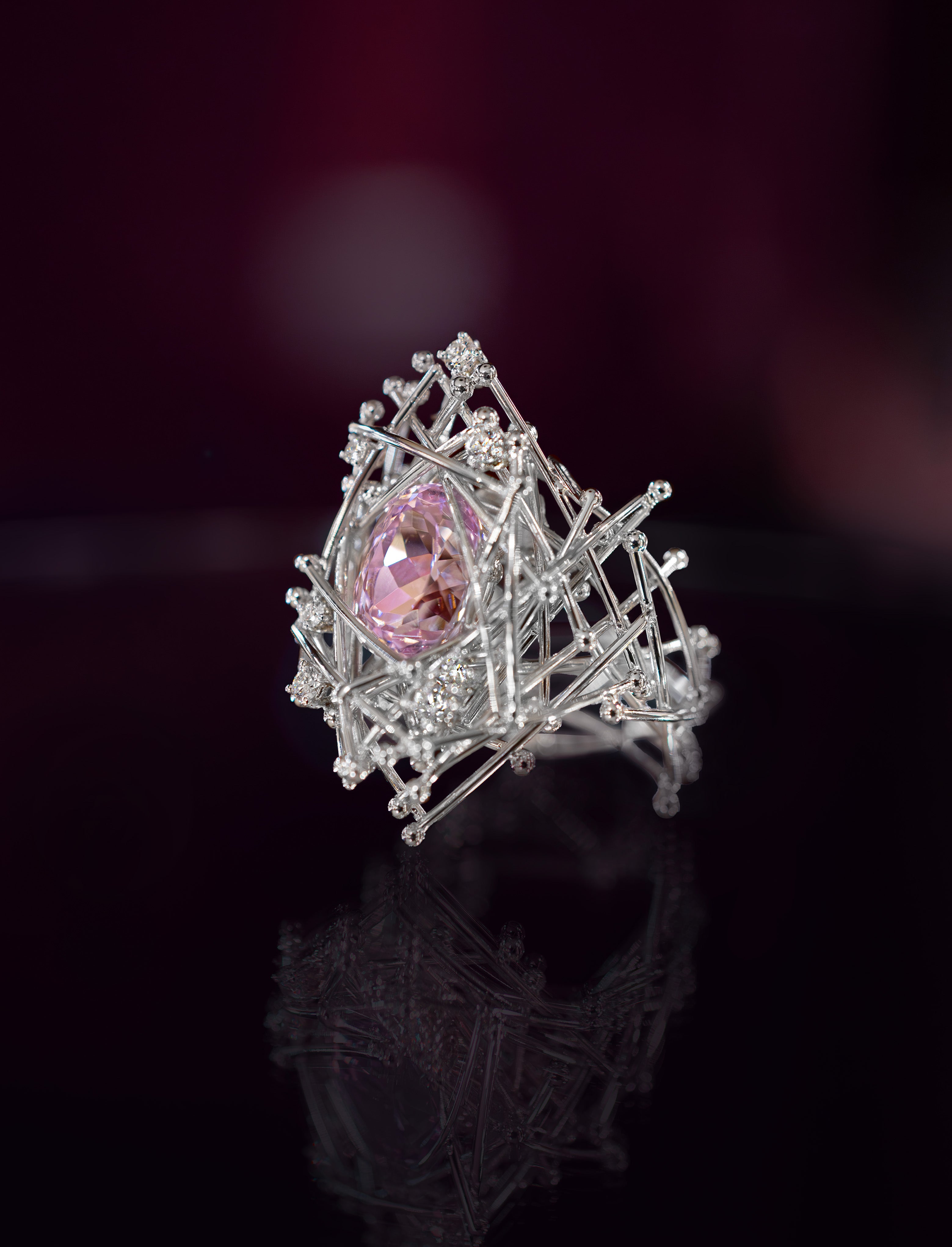 Wear a sculpture
Klepto jewels excites through real sculptures to wear.
Handcrafted jewels with a unique flavor come to life in the Klepto laboratory, the creative space to give free rein to imaginative minds and expert hands, who meet to forge timeless precious objects.
Custom made jewelry for you
At Klepto, we encourage uniqueness. Our customers are special and therefore we reserve the possibility for them to create their jewel through our skills. Custom creation is a truly exclusive service in which our ideas merge with those of our customer to create a real sculpture to wear.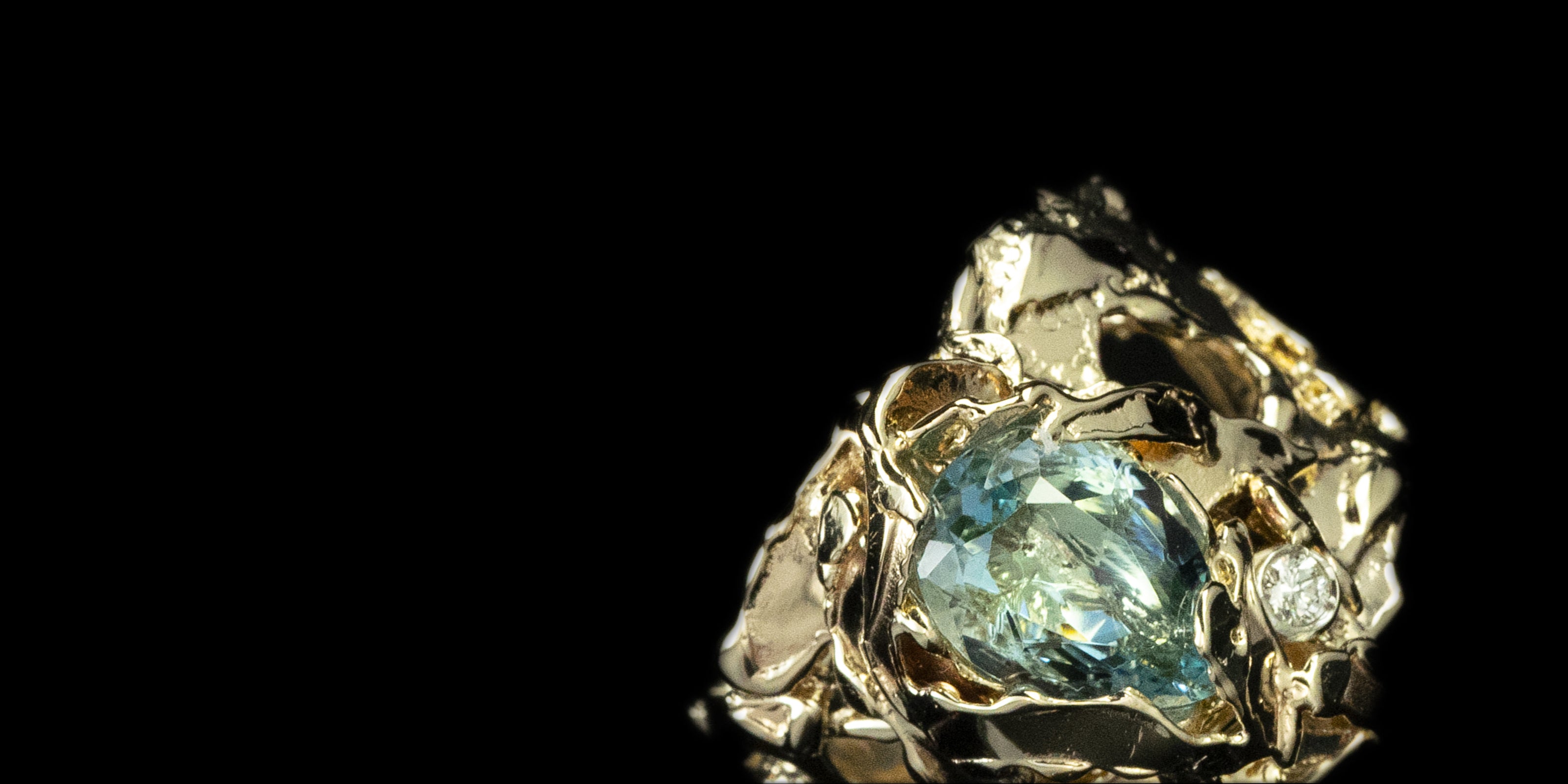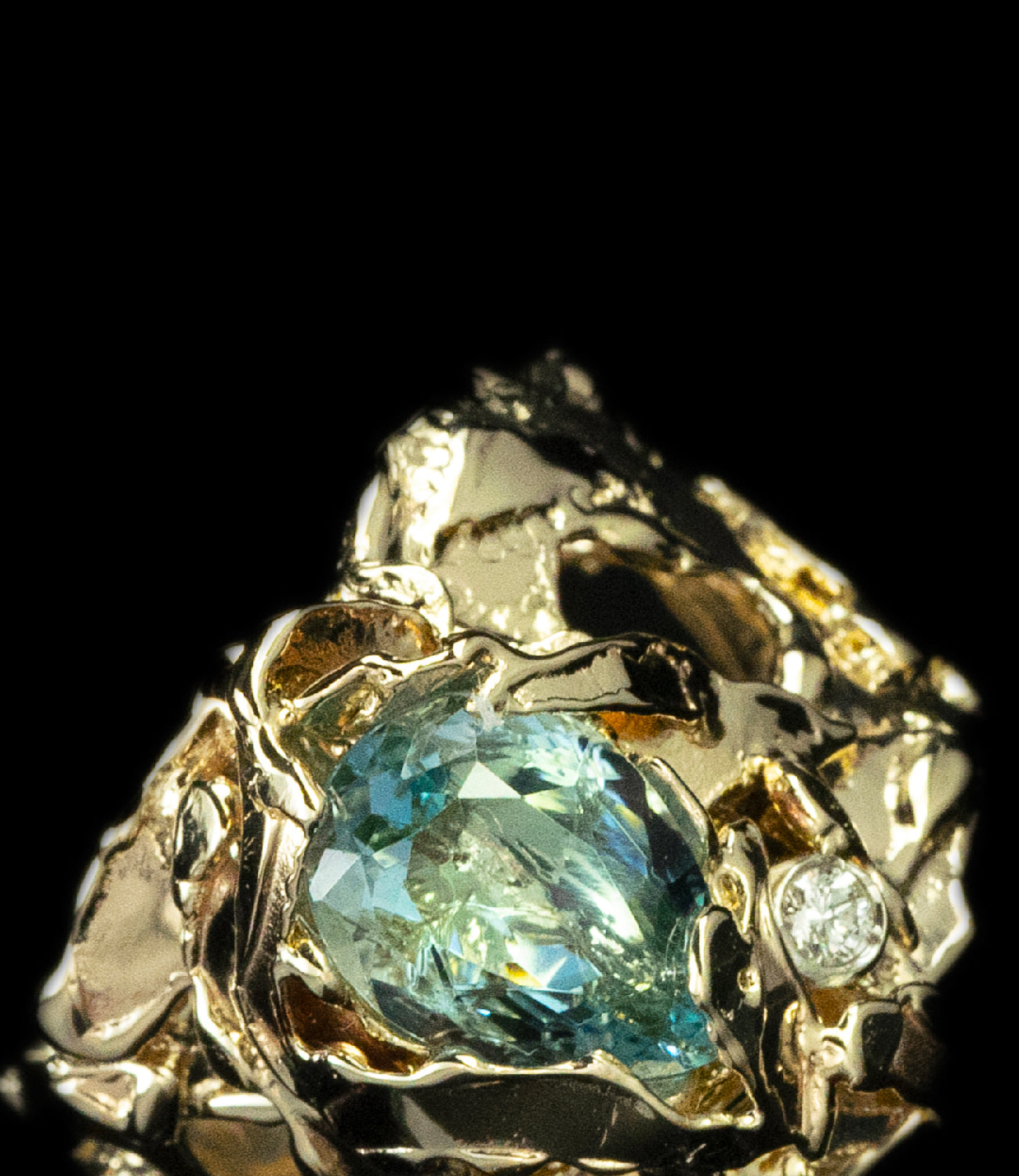 Exclusivity and uniqueness are our cornerstones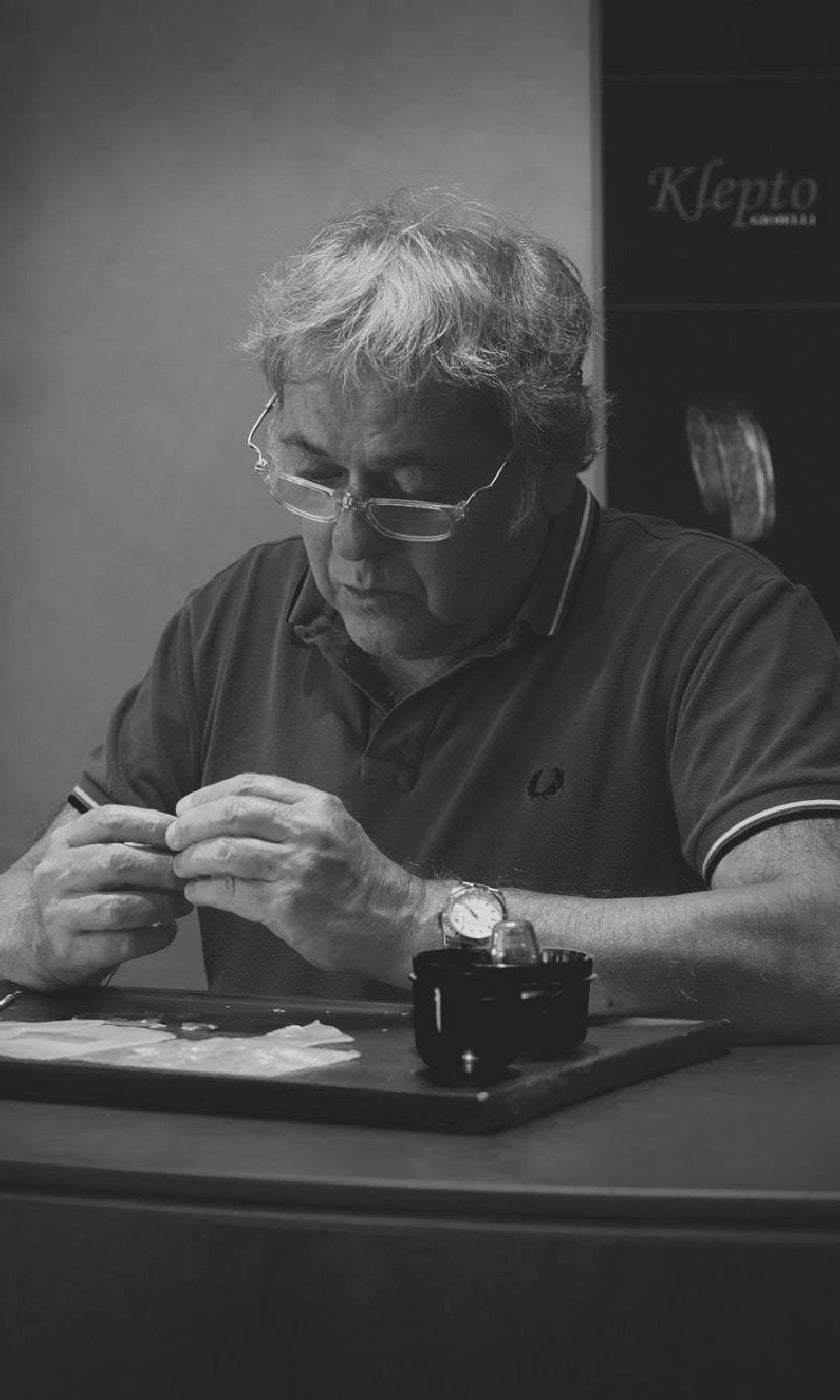 Over 30 years of experience...
Klepto jewels
Klepto was born in the heart of San Marino from the meeting between Massimo and Alicia, a dimension dedicated to the research and creation of "beauty".
For over thirty years, Klepto has been the family-run jeweler that takes care of the entire artisanal production process of original jewels up to their sale.
The laboratory is attached to the shop and this allows you to breathe an air of craftsmanship as soon as you enter the boutique and to immerse yourself completely in the Klepto dimension, in which real sculptures to wear come to life every day.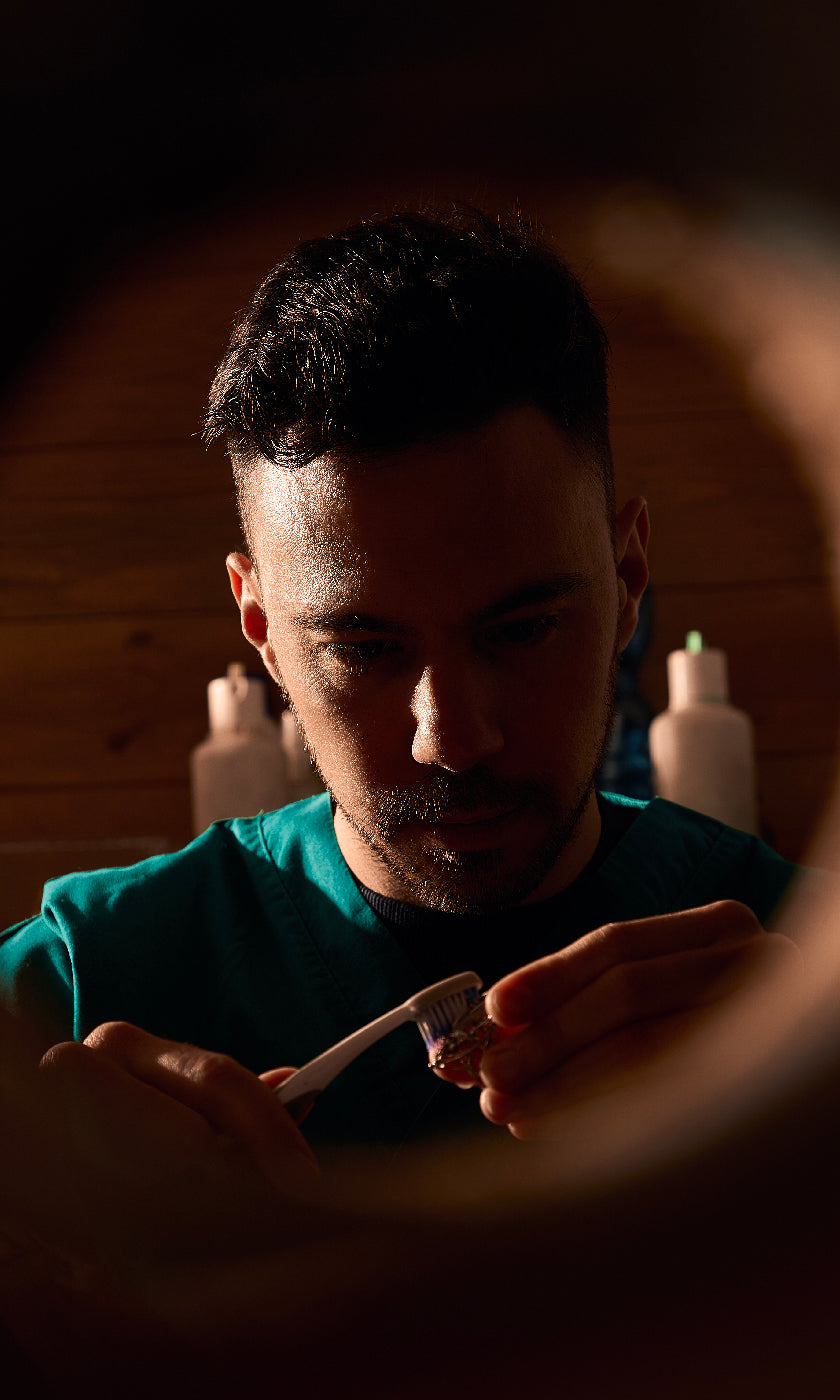 Michele
The Klepto family
From an early age Michele, Massimo's eldest son, breathes the air of creativity within the Klepto dimension. The laboratory allows him to experiment, to transform his idea into a precious object and therefore to unleash his creativity.
After completing his studies, Michele embarks on his father's path and marries craftsmanship, using his hands as a means to create truly special jewels. These are jewels that have a soul and conceal a love story, with the aim of exciting and arousing hidden emotions in the eyes of those who admire him.
Michele shows a great passion for the world of handcrafted jewellery, in particular he dedicates himself to the laboratory, the protected place where he has developed and perfected his undoubtedly Klepto style over the years.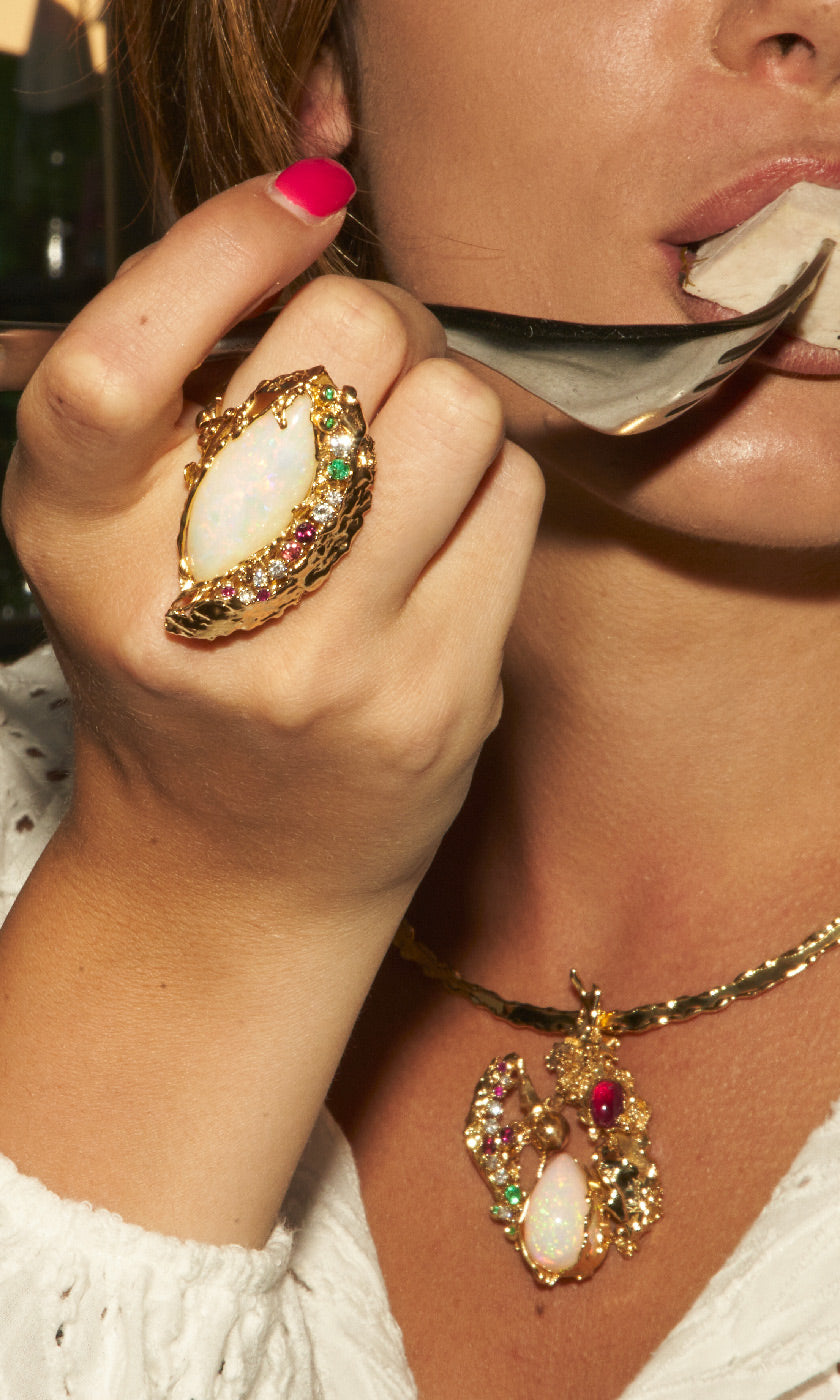 Klepto a
dubai expo
Klepto participated in the international exhibition held in Dubai in 2021.
Expo was an opportunity to communicate our art through the parure created specifically for the event, in which we indulged ourselves: daring and exaggerating.
The jewels are the result of the work that lies behind the finished product, they are the result of a passion for craftsmanship and goldsmithing. The parure demonstrates that to create a unique piece, people with sophisticated skills, crazy ideas and strong inspirations are needed to push them towards the creation of wearable sculptures.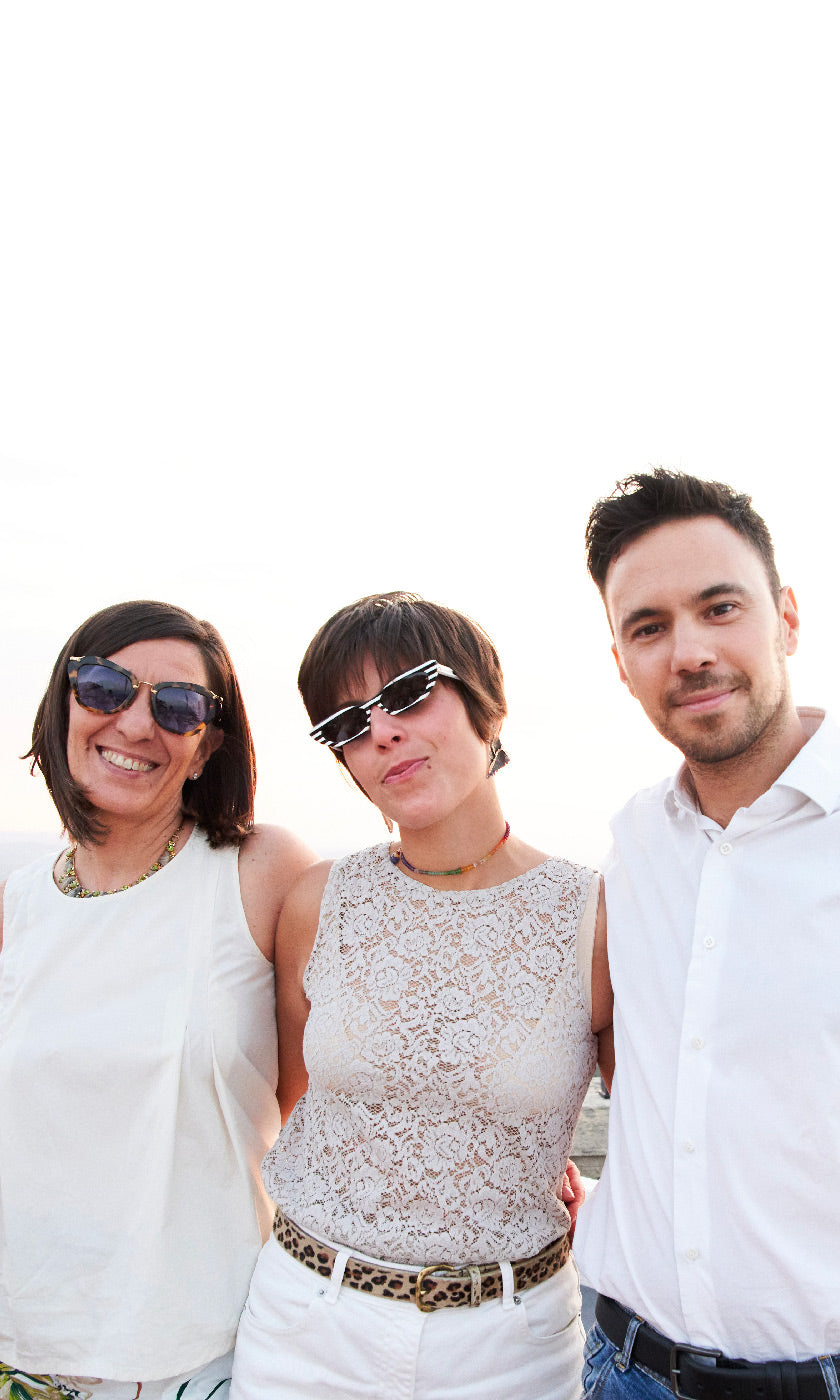 Klept today
Klept today
Klepto has been an artisan reality with experience and passion for their work for over 30 years.
We specialize in real sculptures to wear, unique jewels designed and handmade to excite and feel special.< /p>
We are in search of "beauty" every day, ready to seize new stimuli and ideas to evolve.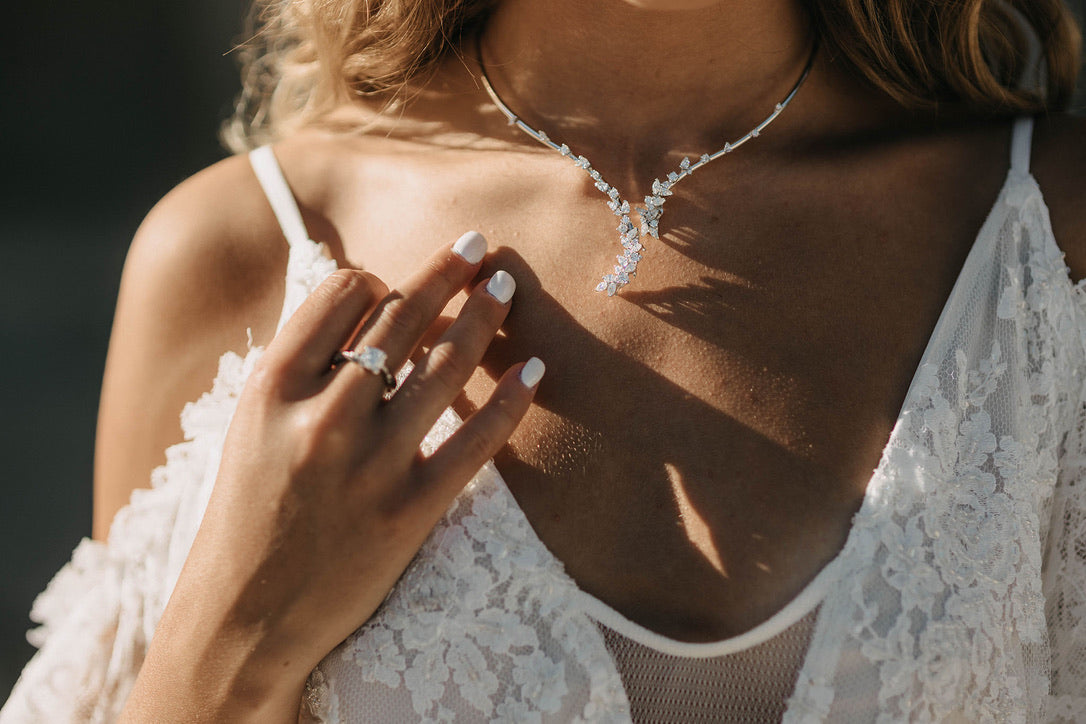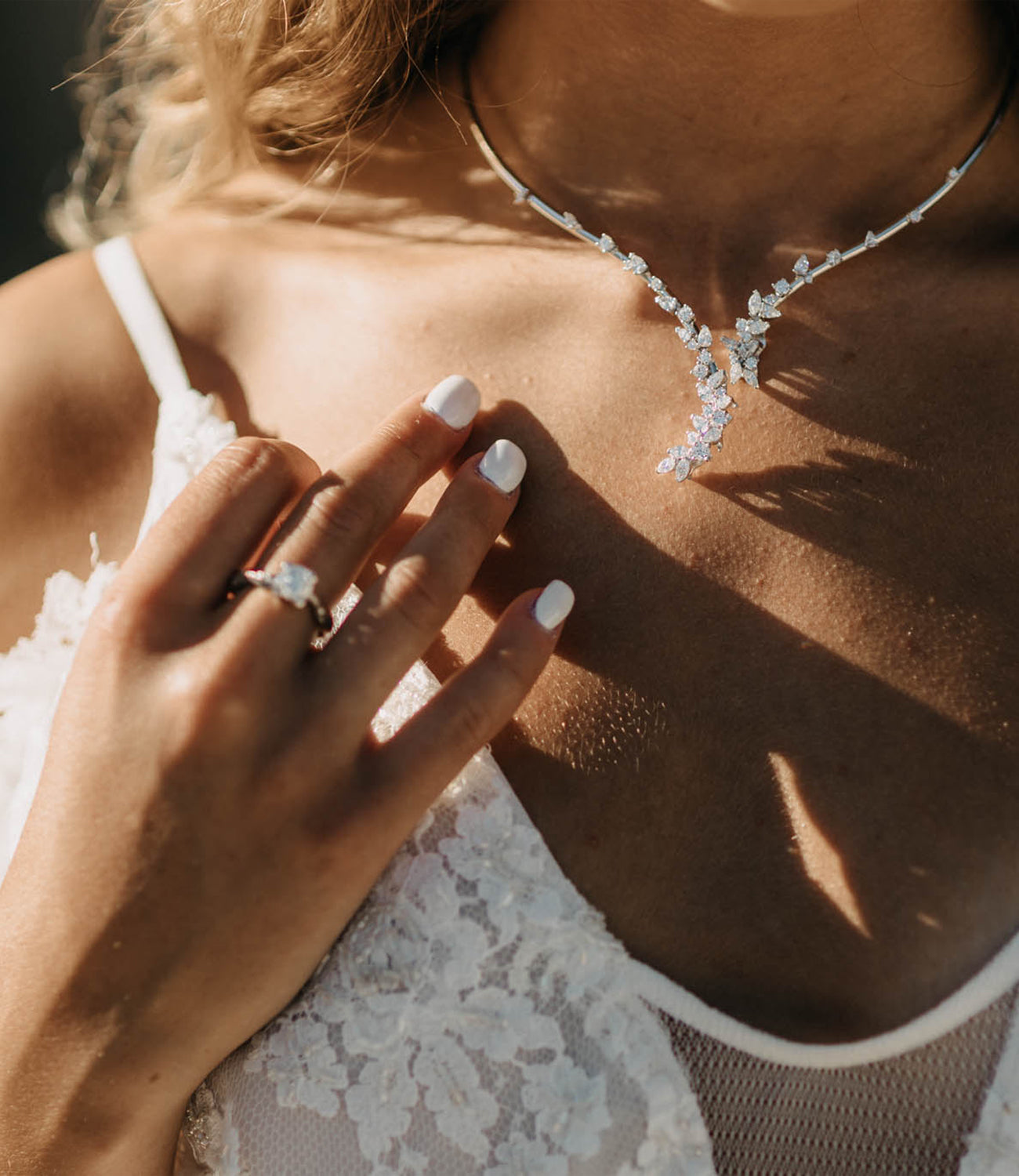 To wear on your most important day
Solitaires, wedding rings, necklaces and earrings perfect for marriage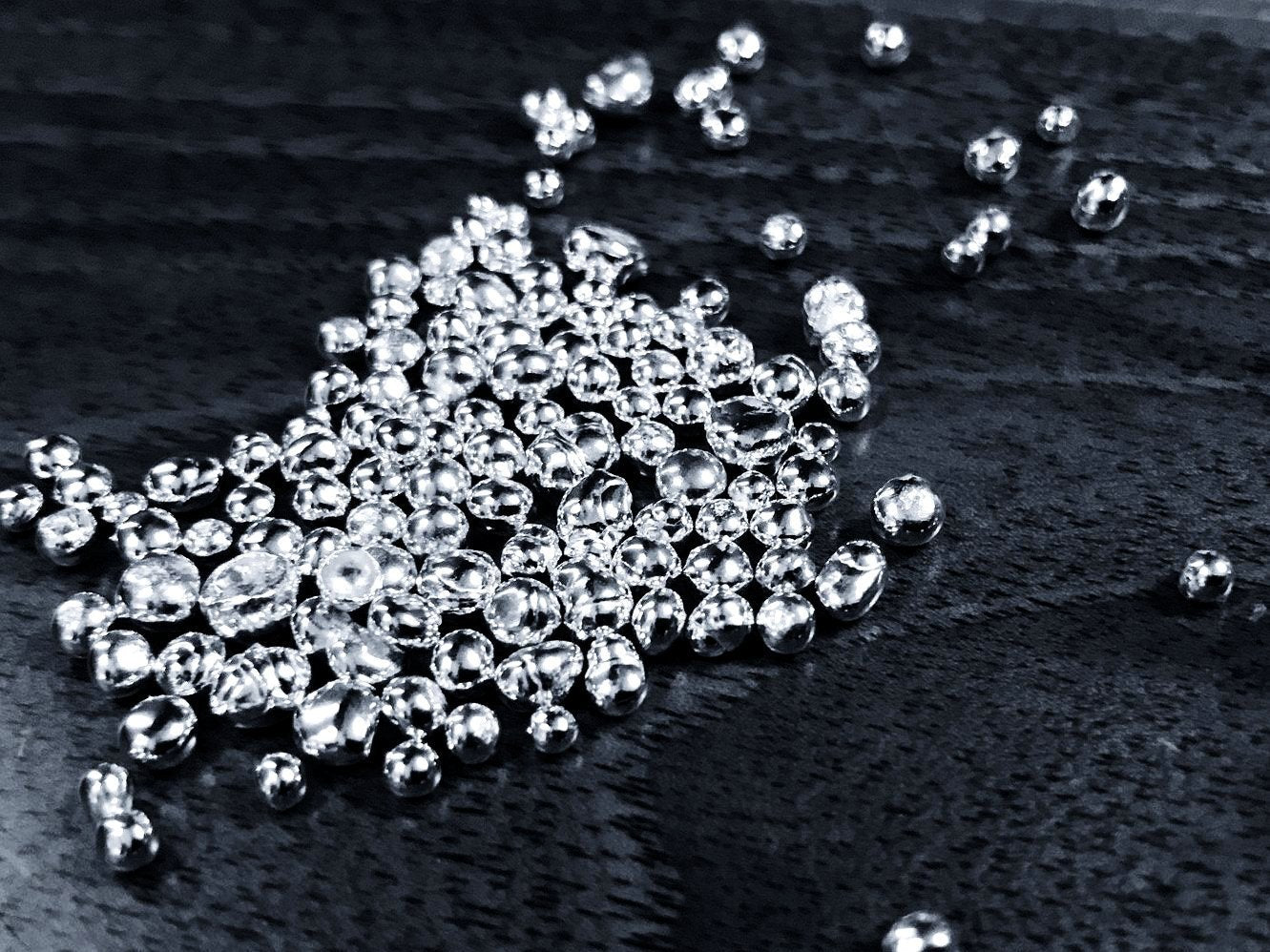 Argento Silnova®
We use Silnova silver because it is an exclusive and precious material that allows us to create more articulated jewels. Silnova silver is completely nickel-free, brighter and more resistant to oxidation.
All handmade in our workshop
Silver Jewellery
You discover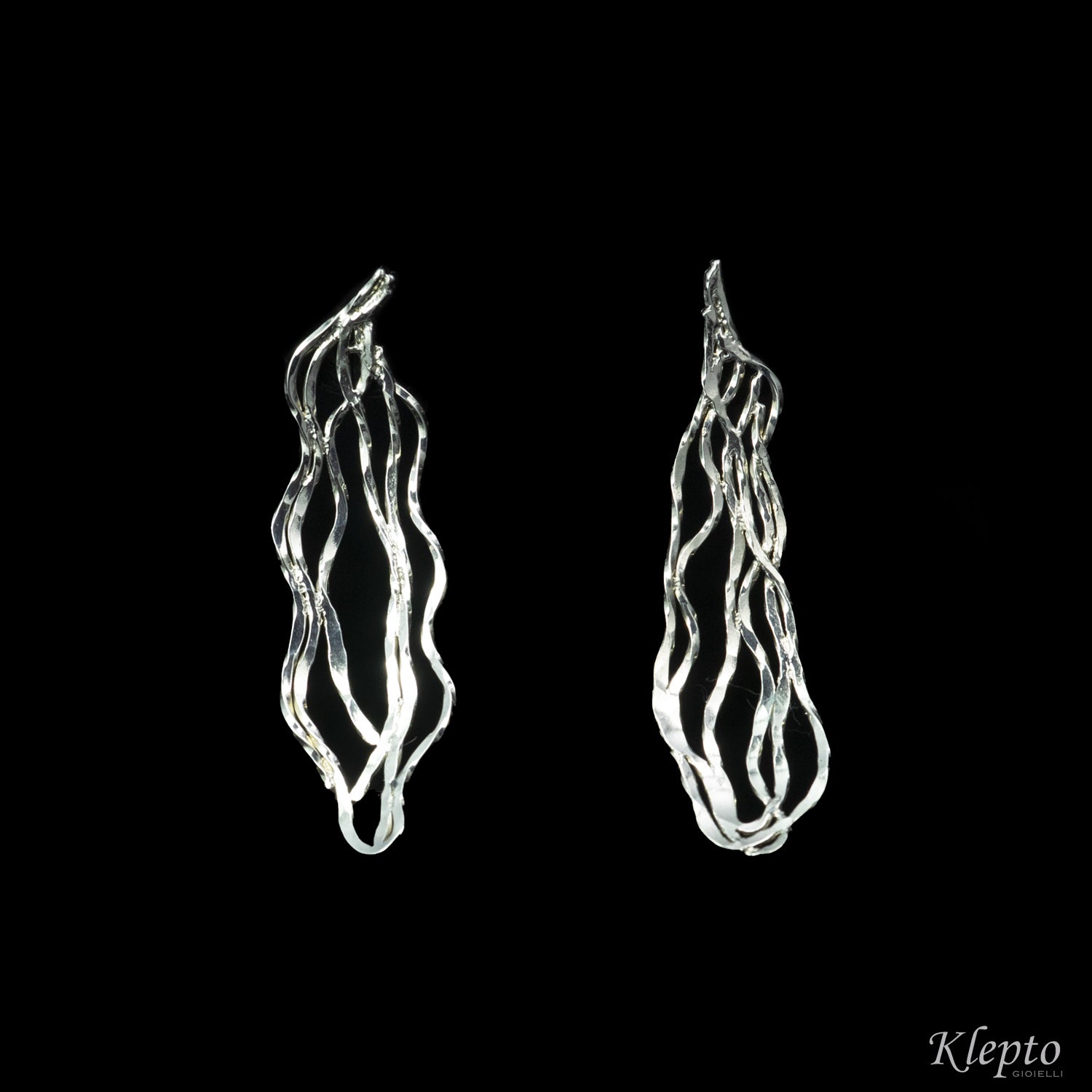 Sold out
Unique specimens
The creation of a Klepto jewel is a fascinating, magnetic and exciting journey. It's a special experience, we have the honor of admiring the gems and letting them themselves communicate and guide us towards a new creation. We make sure to protect the stone and give it a dress that enhances it.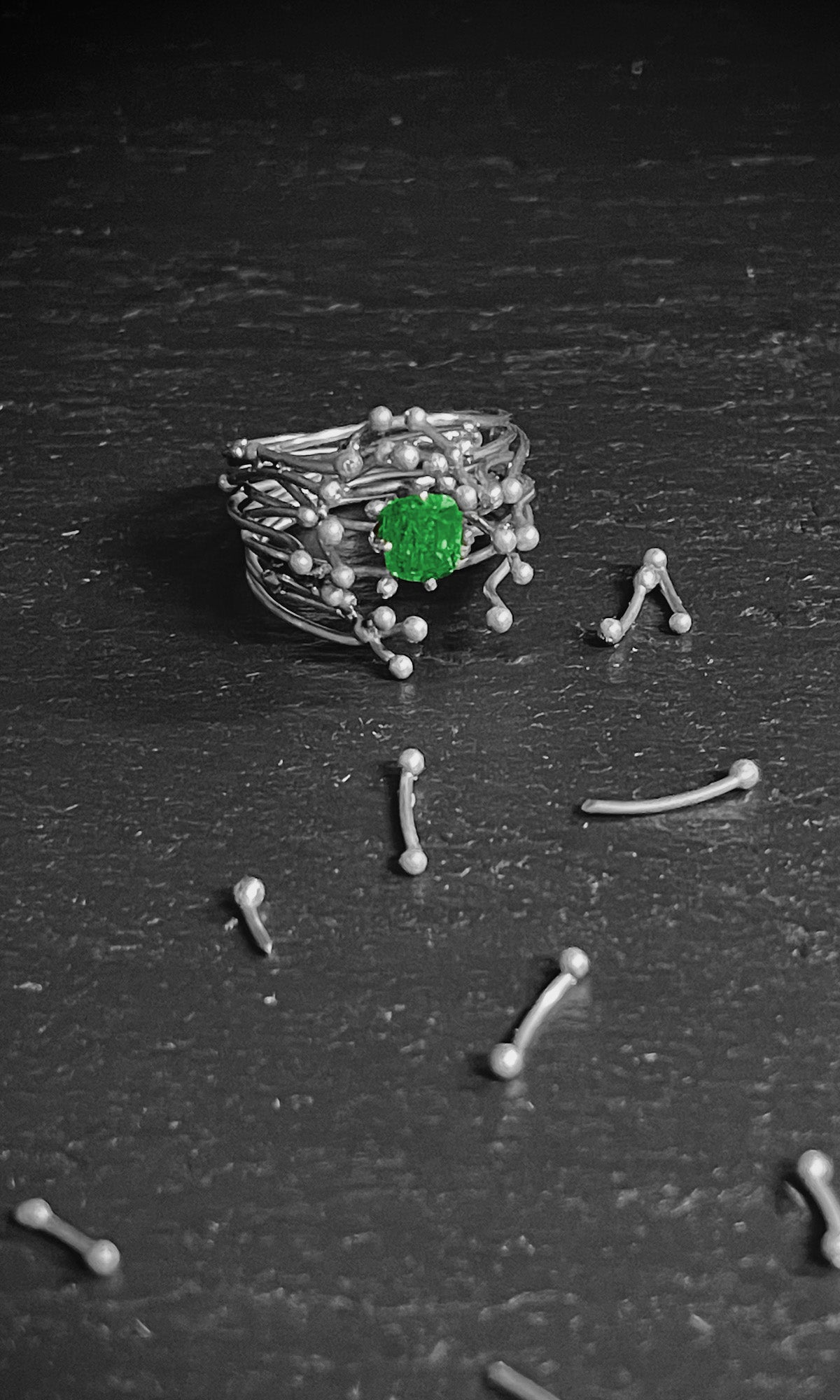 Ring in progress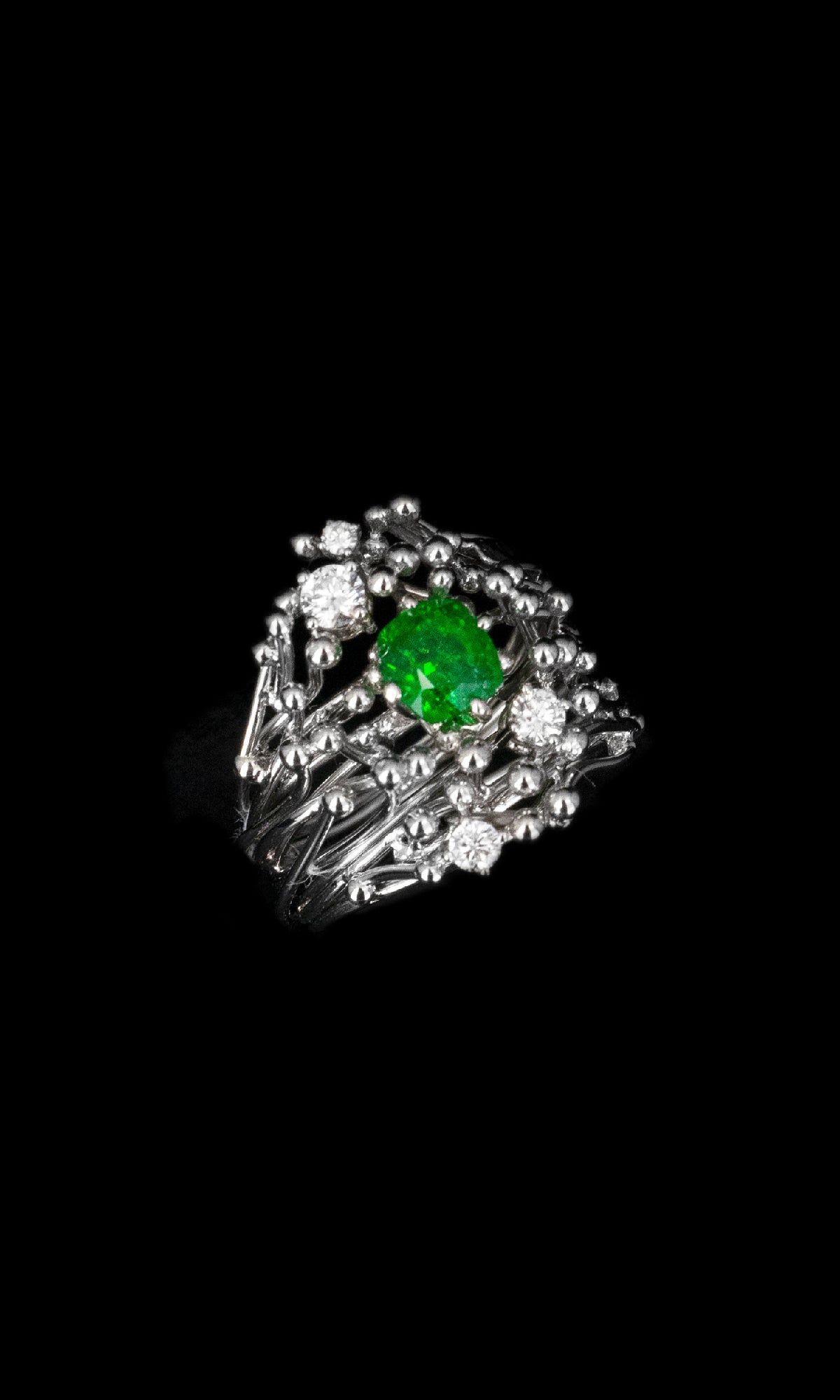 Bubbles ring
Selected stones
We passionately choose the stones we use for our jewels, we use different shapes and colors than usual, out of the ordinary gems that have something extra and can be overwhelming for their beauty.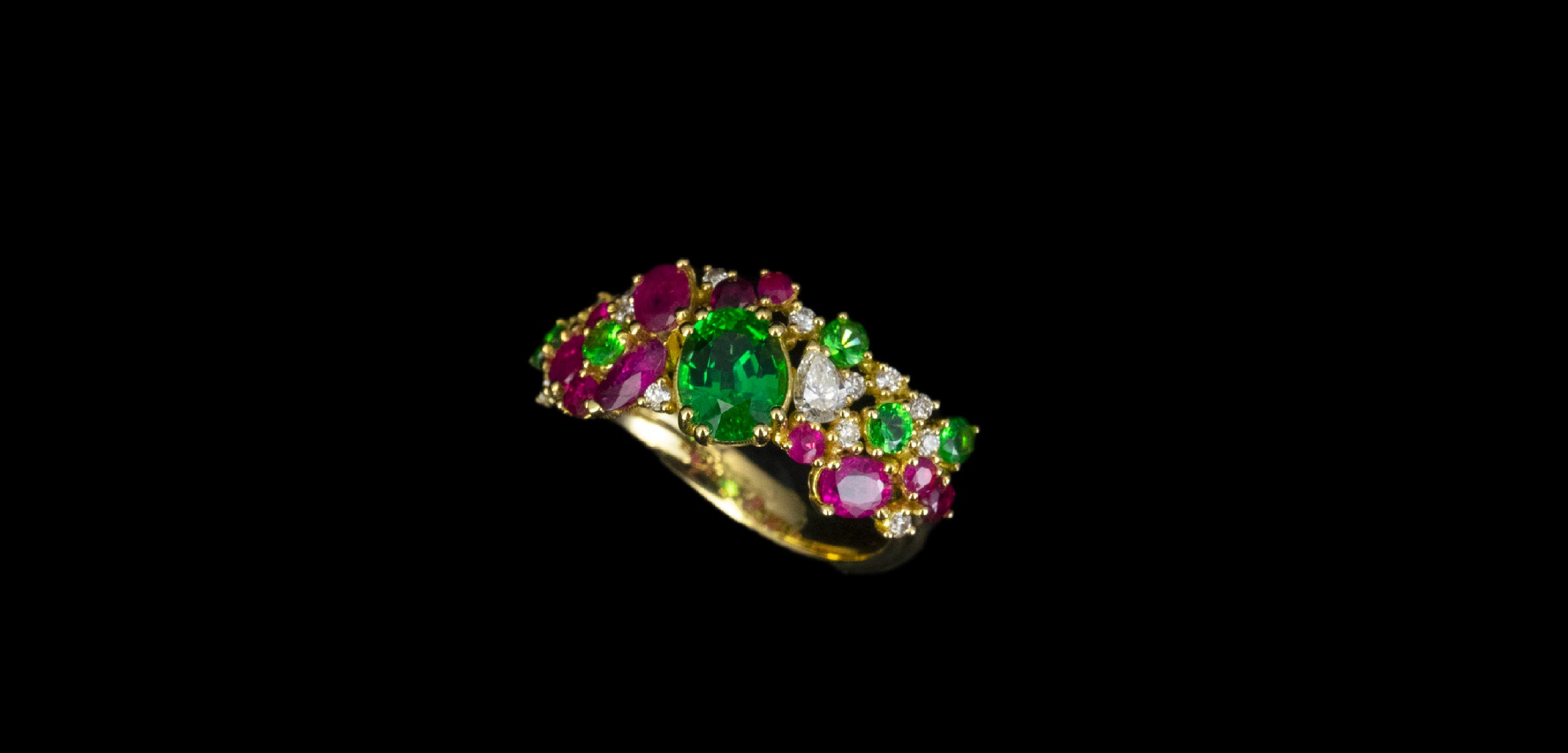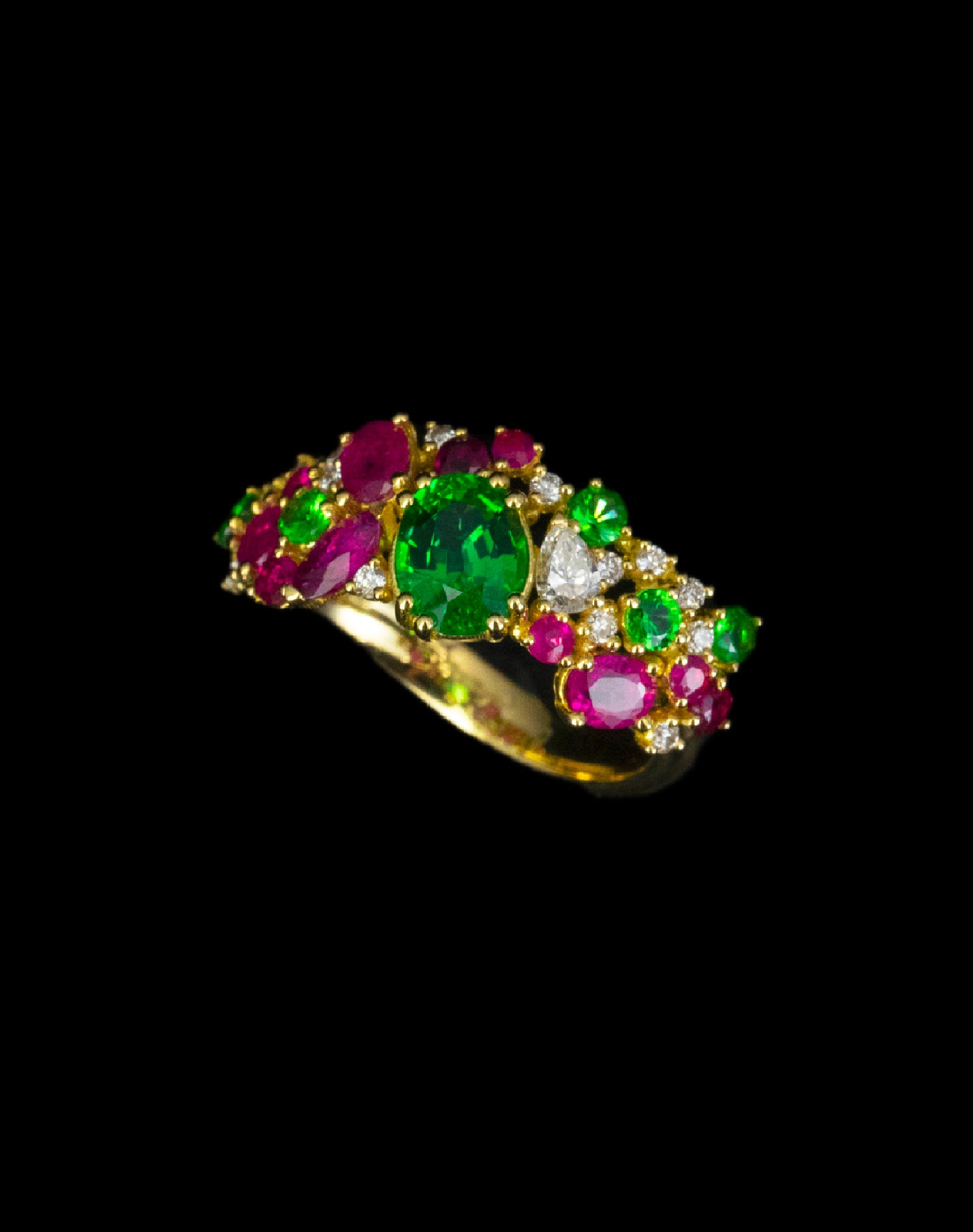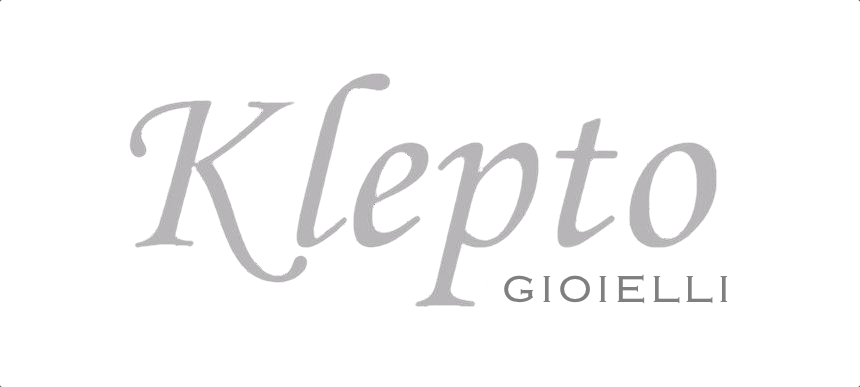 Diamonds
Brilliant cut and fancy cut diamonds 0.25 ct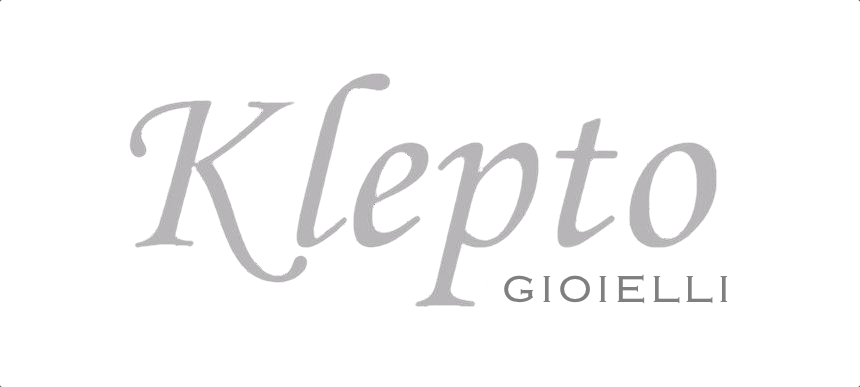 Green garnet
Oval cut green garnet 0.86 ct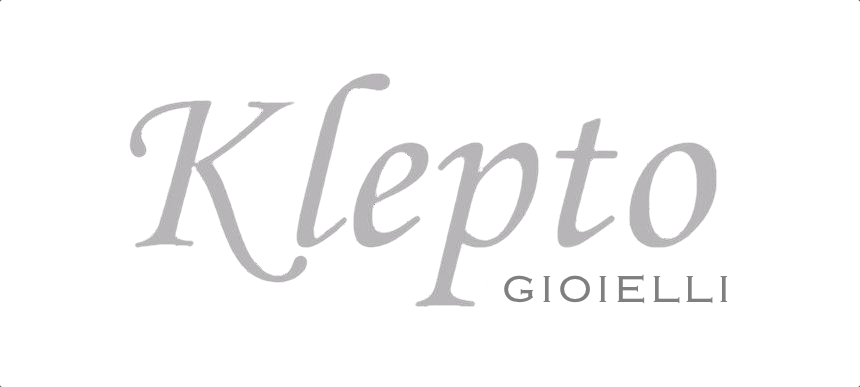 Rubies
Brilliant cut and fancy cut rubies 1.34 ct
Blog posts
laws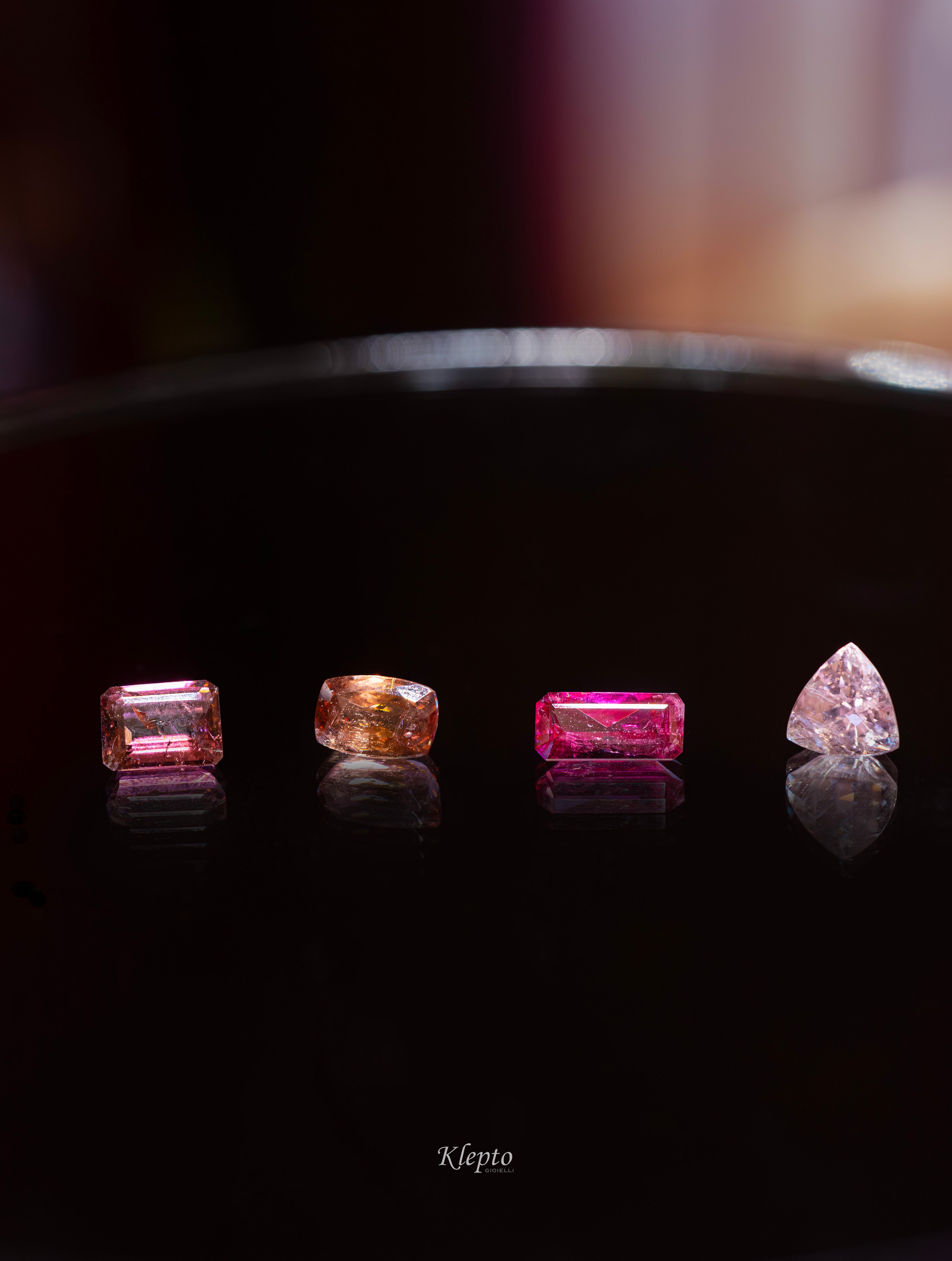 The emotional value of precious stones
Gemstones have a deep and personal emotional meaning, capable of evoking emotions, memories and sensations.  Bearers of beauty, stones are witnesses of a history that often originates far away and ...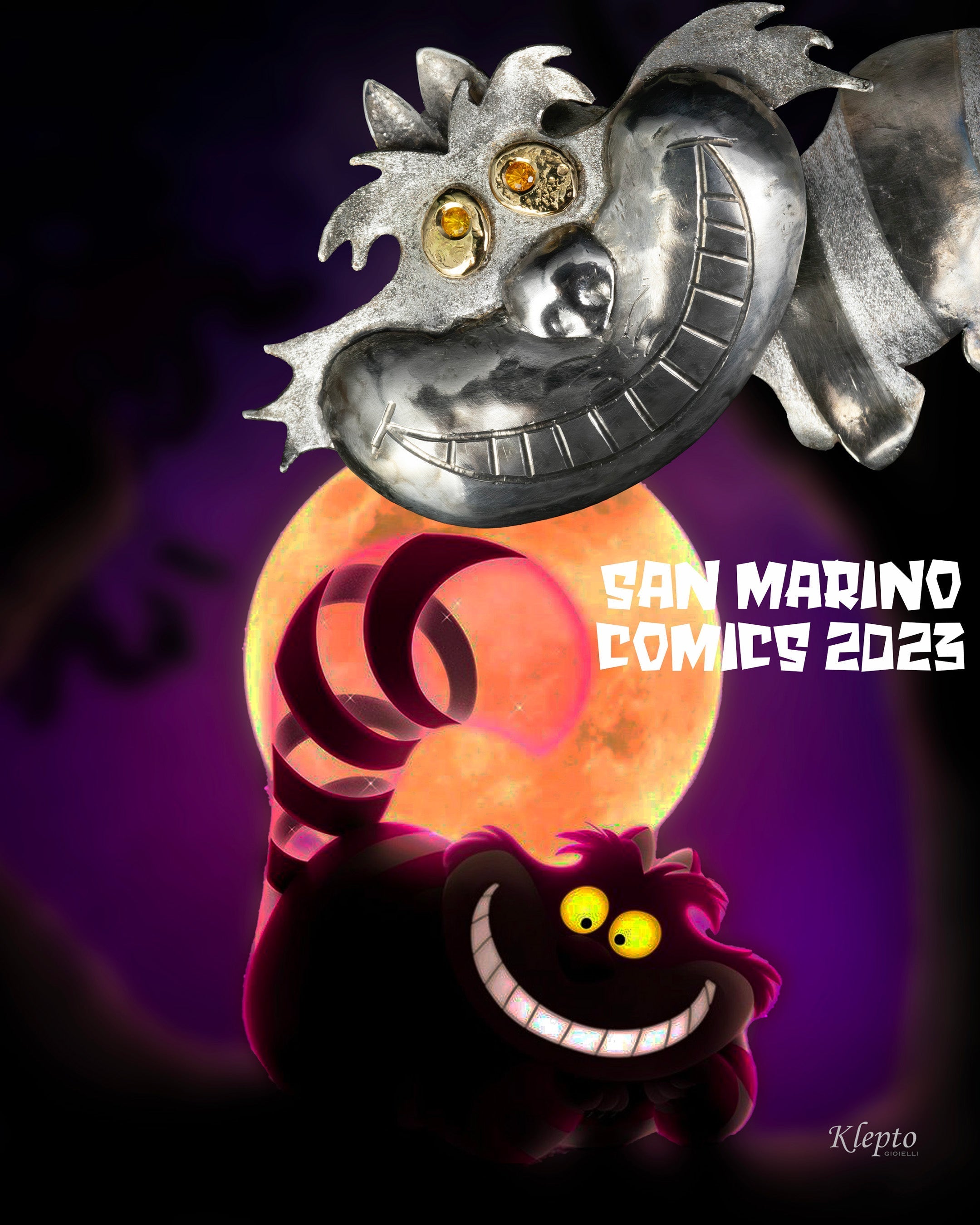 Fall into the enchanting Wonderland, where everything is possible!  The collection dedicated to San Marino Comics 2023 is made up of six creations inspired by the magical world of "Alice in Wonderl...
Tanzanite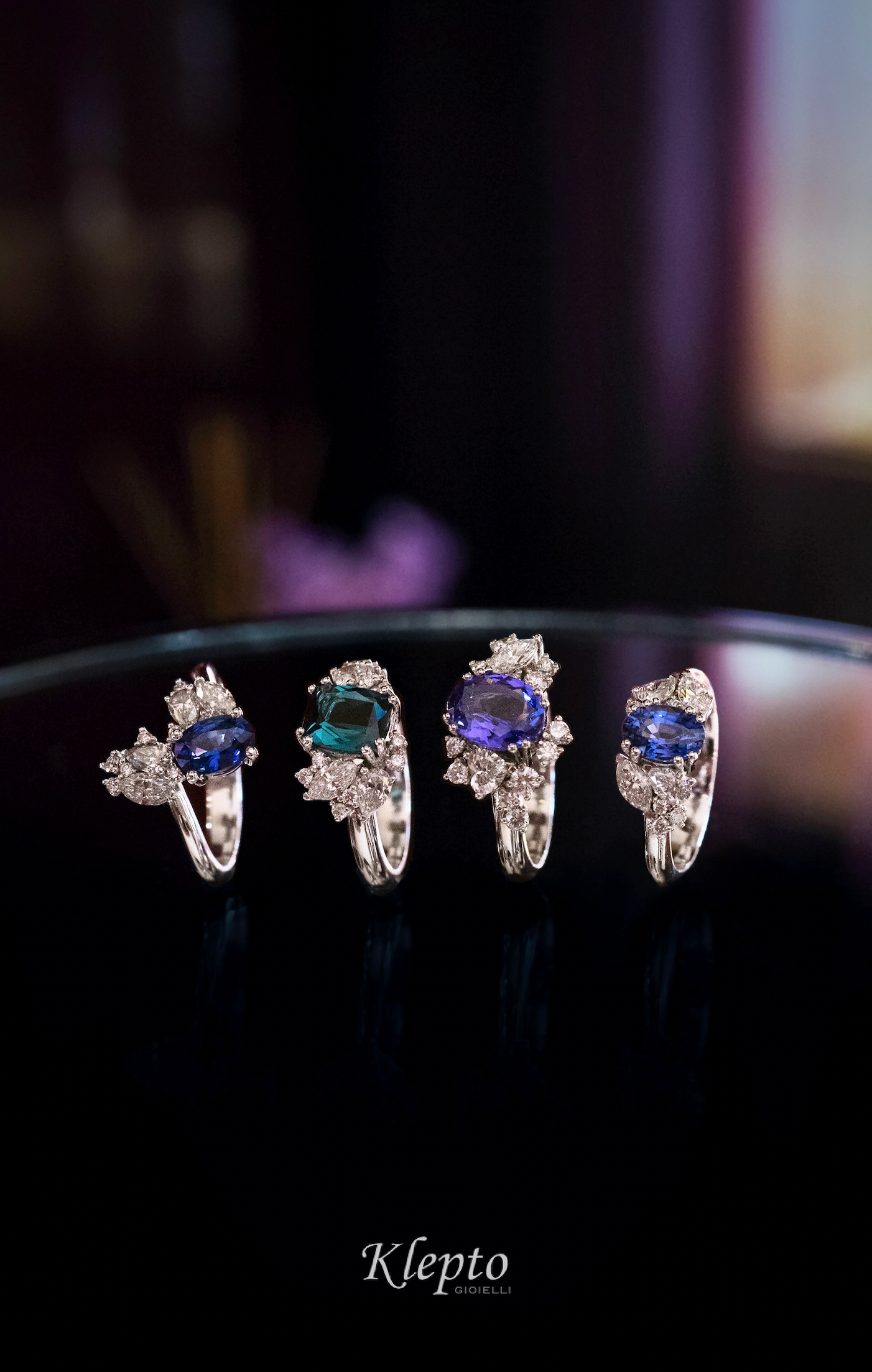 The blue color evokes a range of suggestions that enchant and fascinate the eye and the mind. When it comes to gemstones, two gems that stand out for their enchanting blue hue are sapphire and tanz...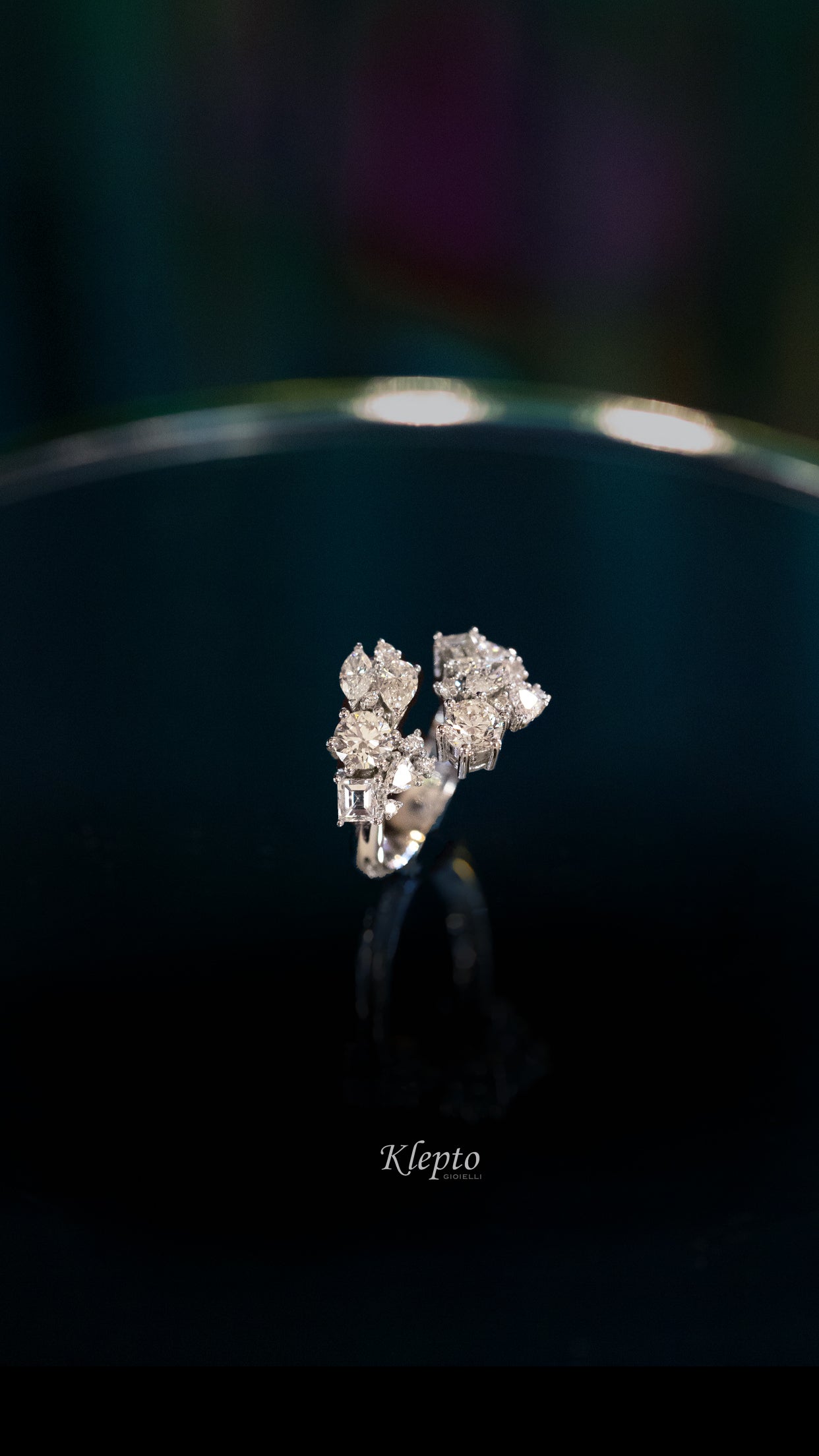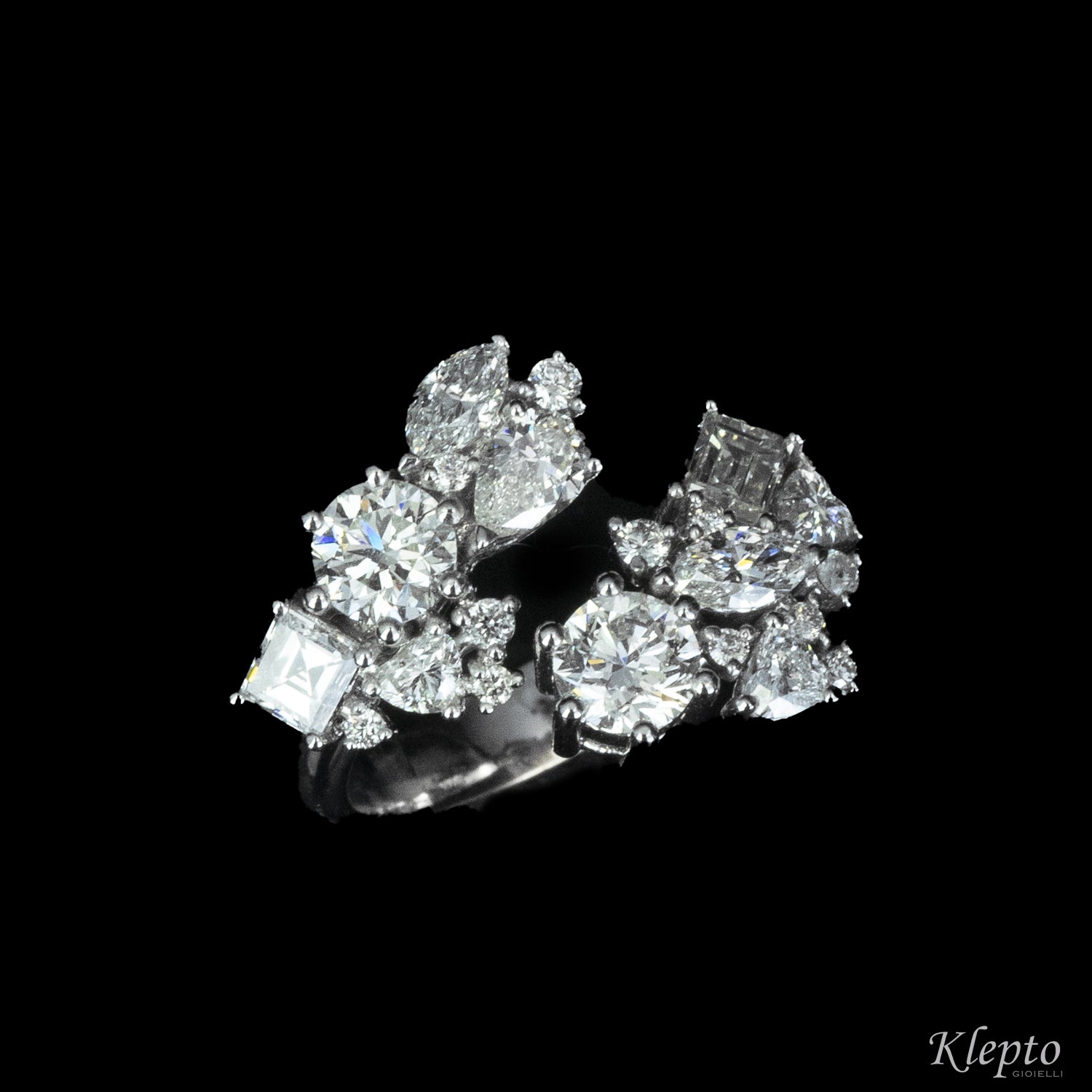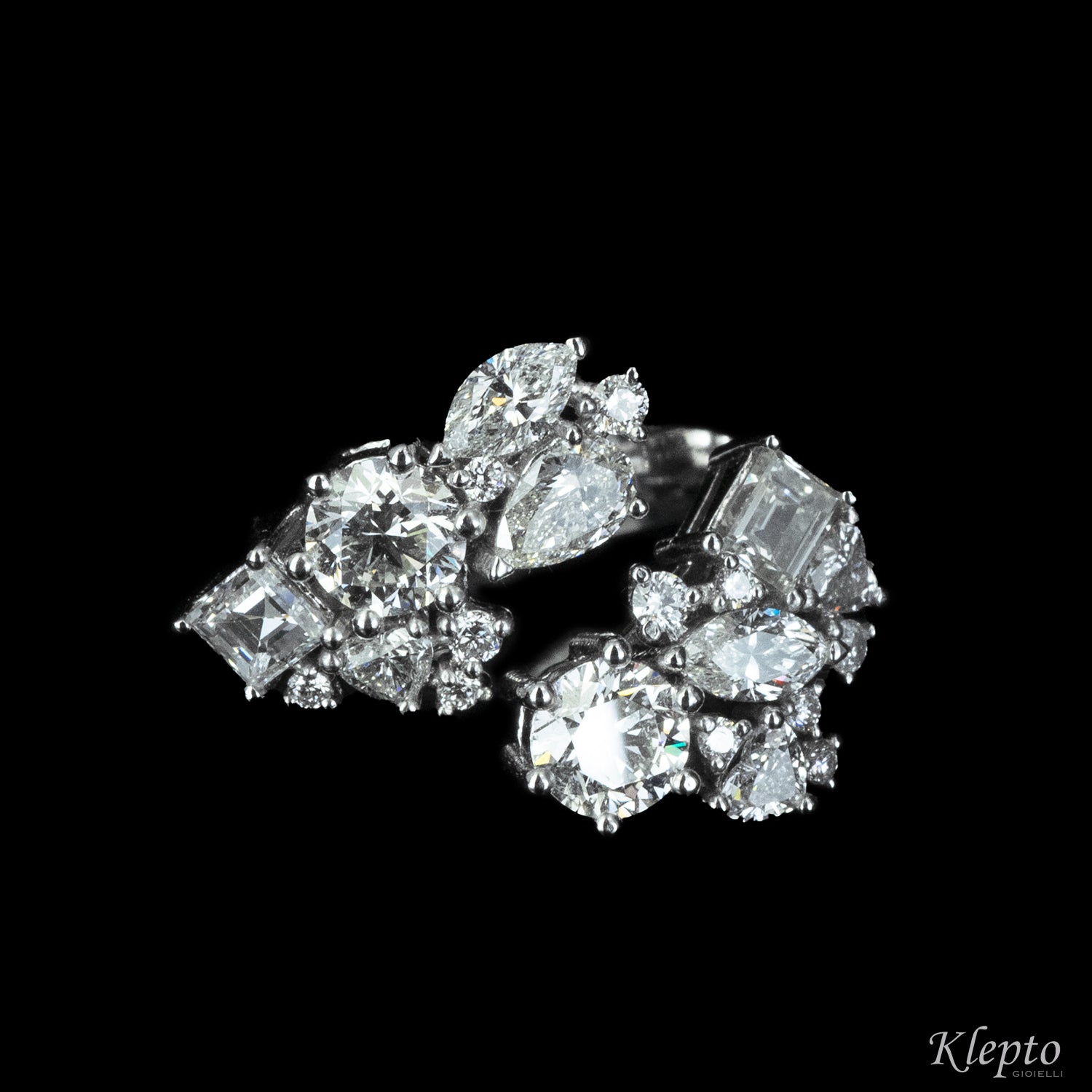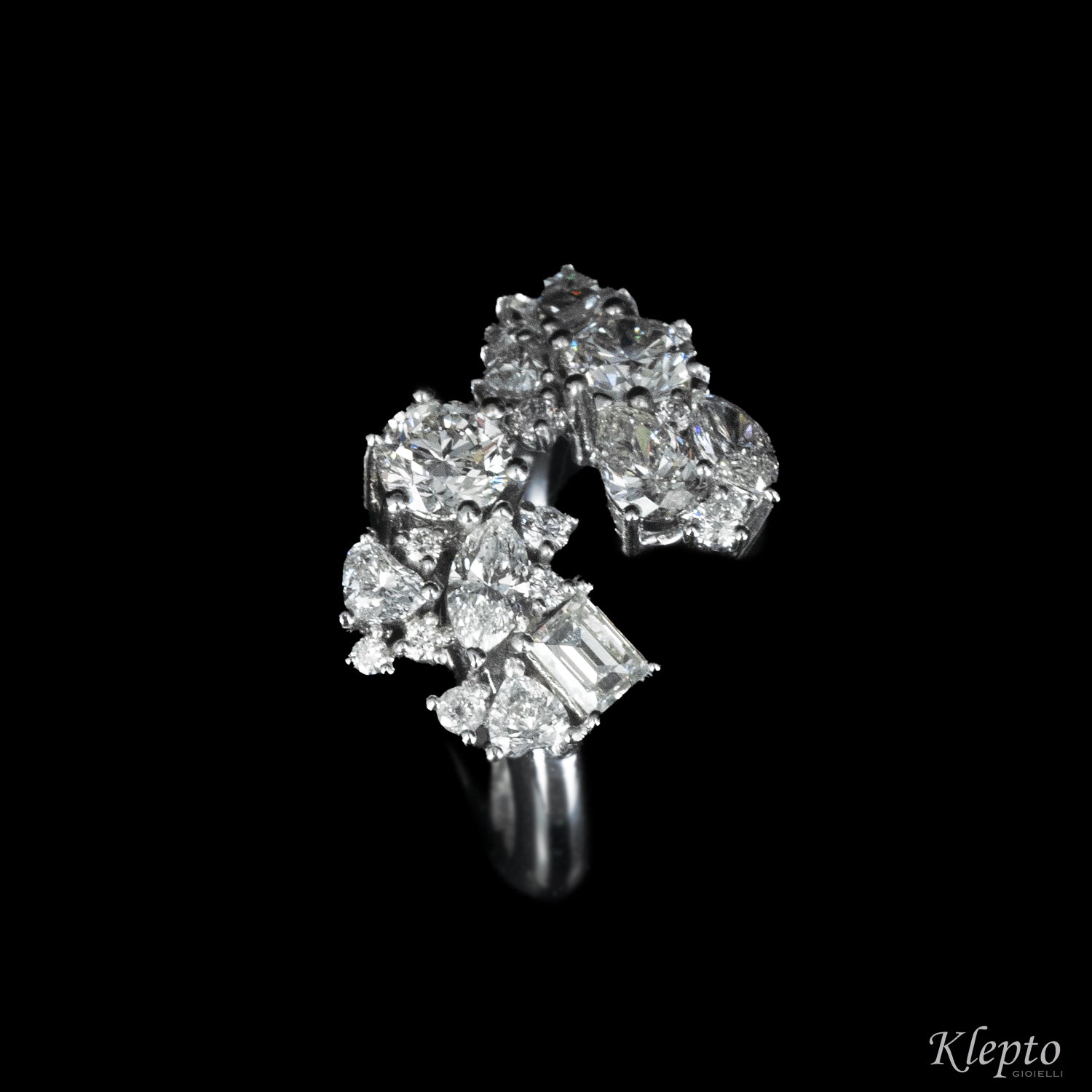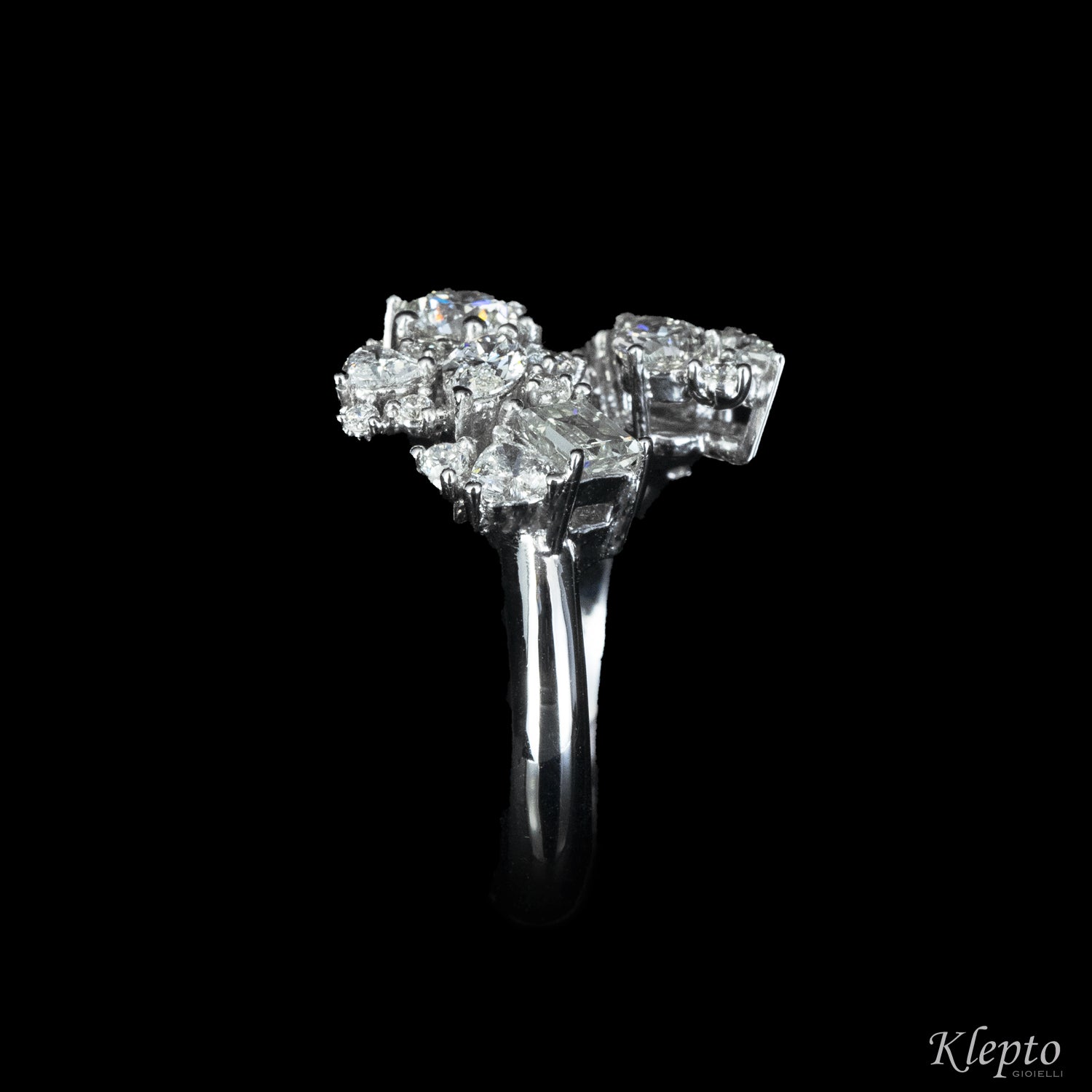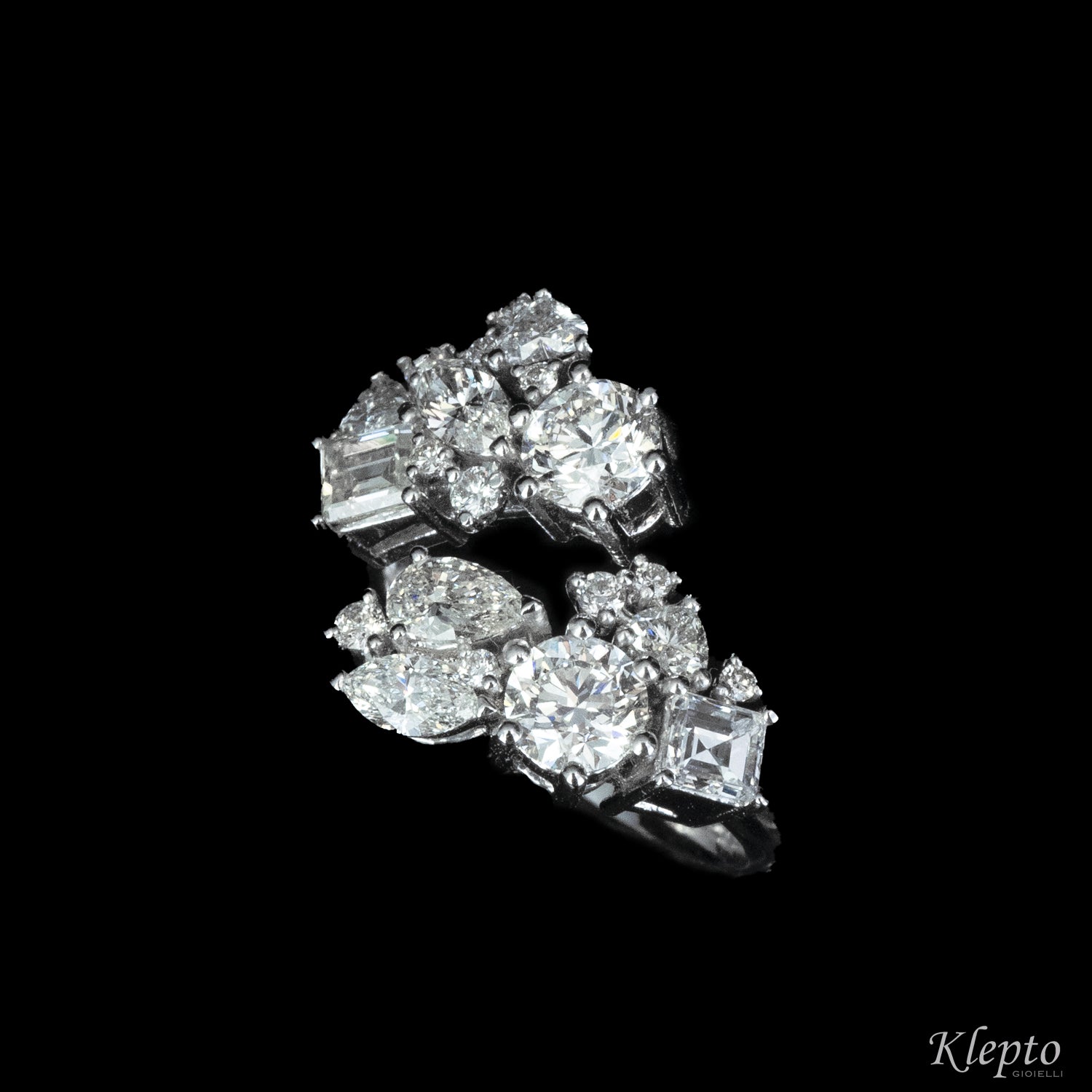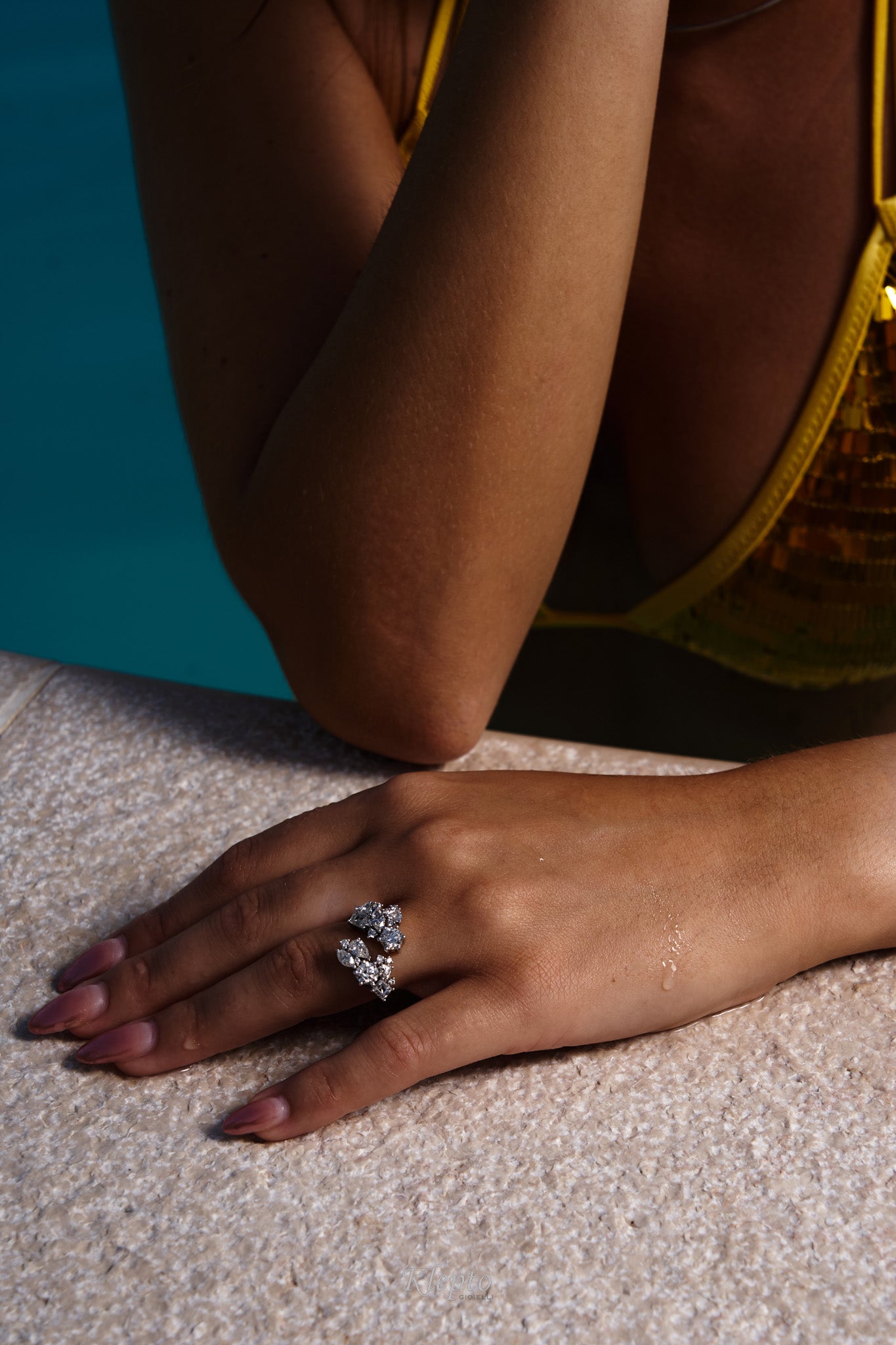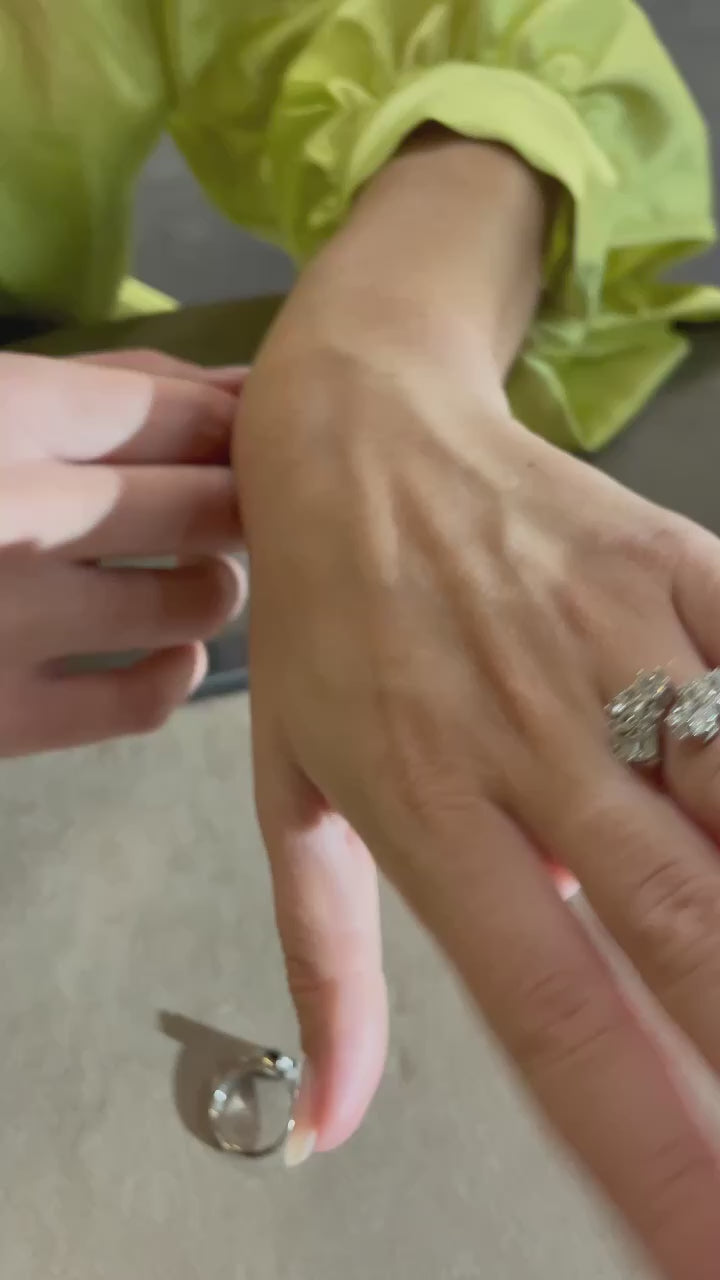 ---
Contrariè ring designed and handcrafted in the Klepto laboratory.
Diamonds of different shapes and sizes combined together to create a real wearable sculpture. The stones were carefully selected and set under a microscope to create a ring with a sophisticated and impactful design.
Materials of excellence: 18 kt white gold and brilliant-cut and fancy-cut diamonds for a total carat weight of 2.89 ct.
The ring was made in a single copy, we pay particular attention to exclusivity.
San Marino artistic craftsmanship.

FAQ
Helpful questions and answers
Customer support is available
Average answer time: 24h
Is it possible to use my old gold to make a new jewel?

Of course, we can give your jewel a new life or we can create a model from scratch starting from your gold.
How long will it take for my order to arrive?

Usually the package arrives at its destination in a couple of working days. Shipping will start as soon as payment is received.
Is it necessary to make an appointment?

The shop is open to the public every day from Monday to Sunday. It is not necessary to make an appointment, we recommend calling for special needs and therefore organizing ourselves in the best possible way to offer you the Klepto service.
Customer support is available
Average answer time: 24h