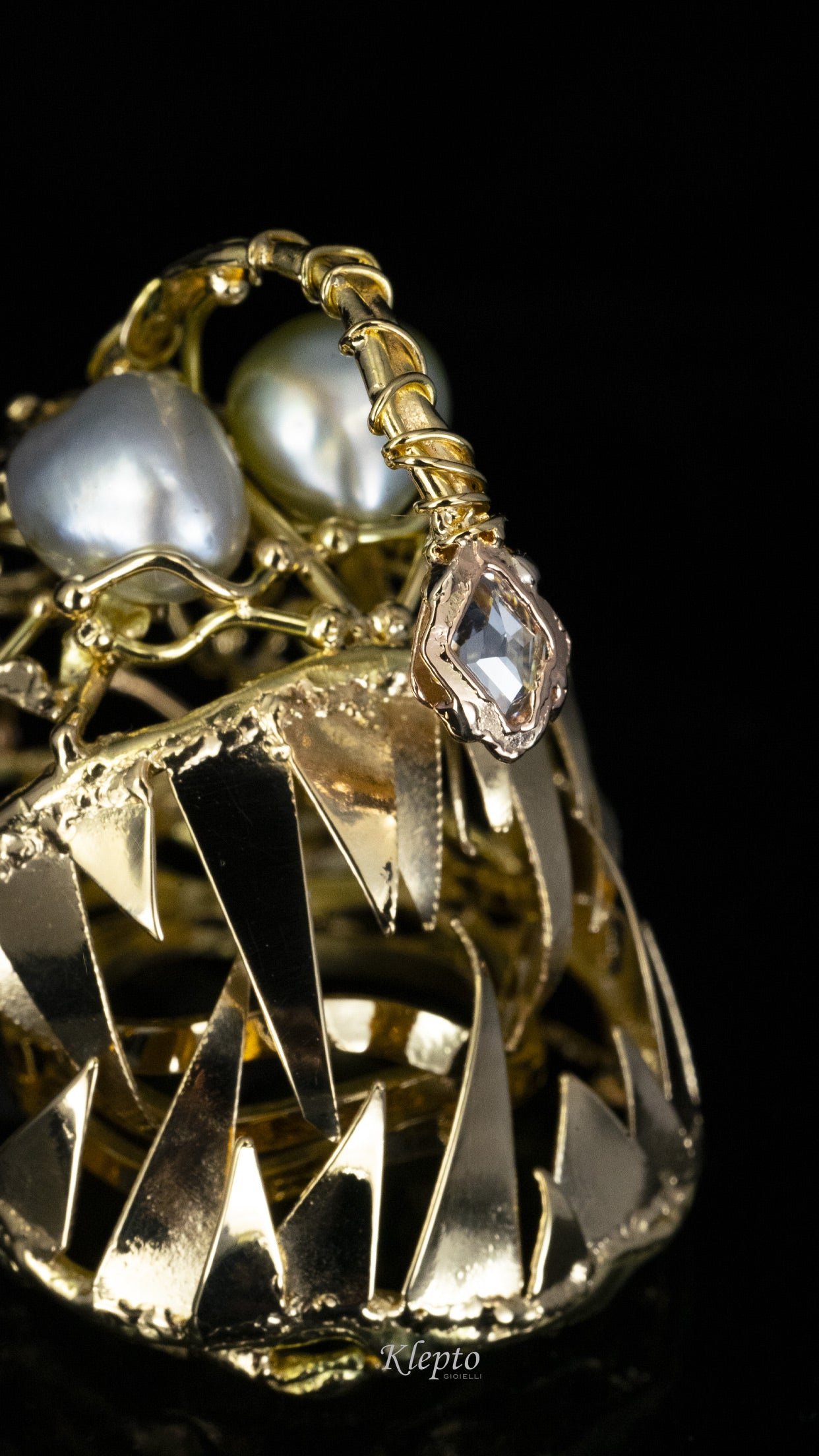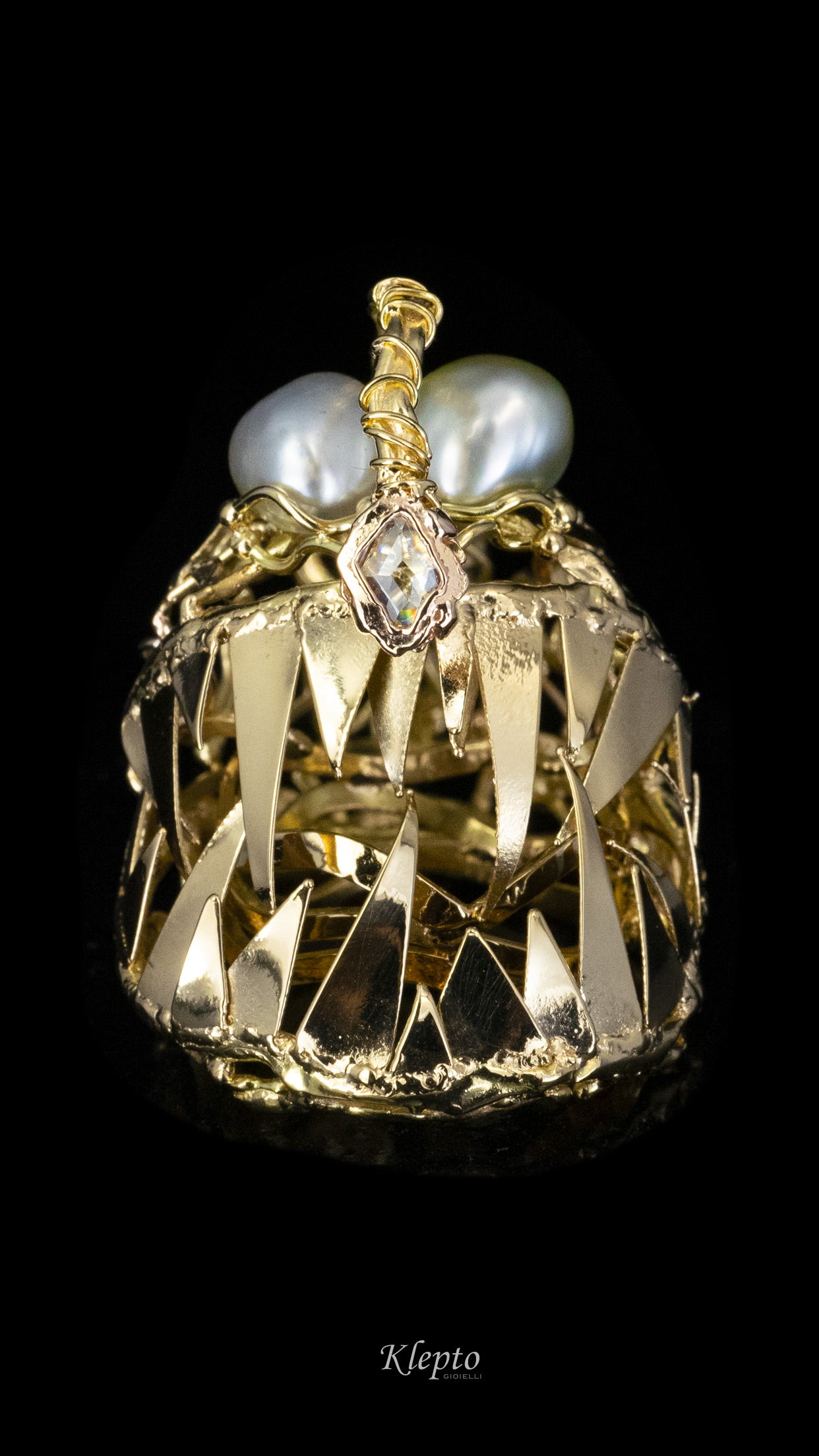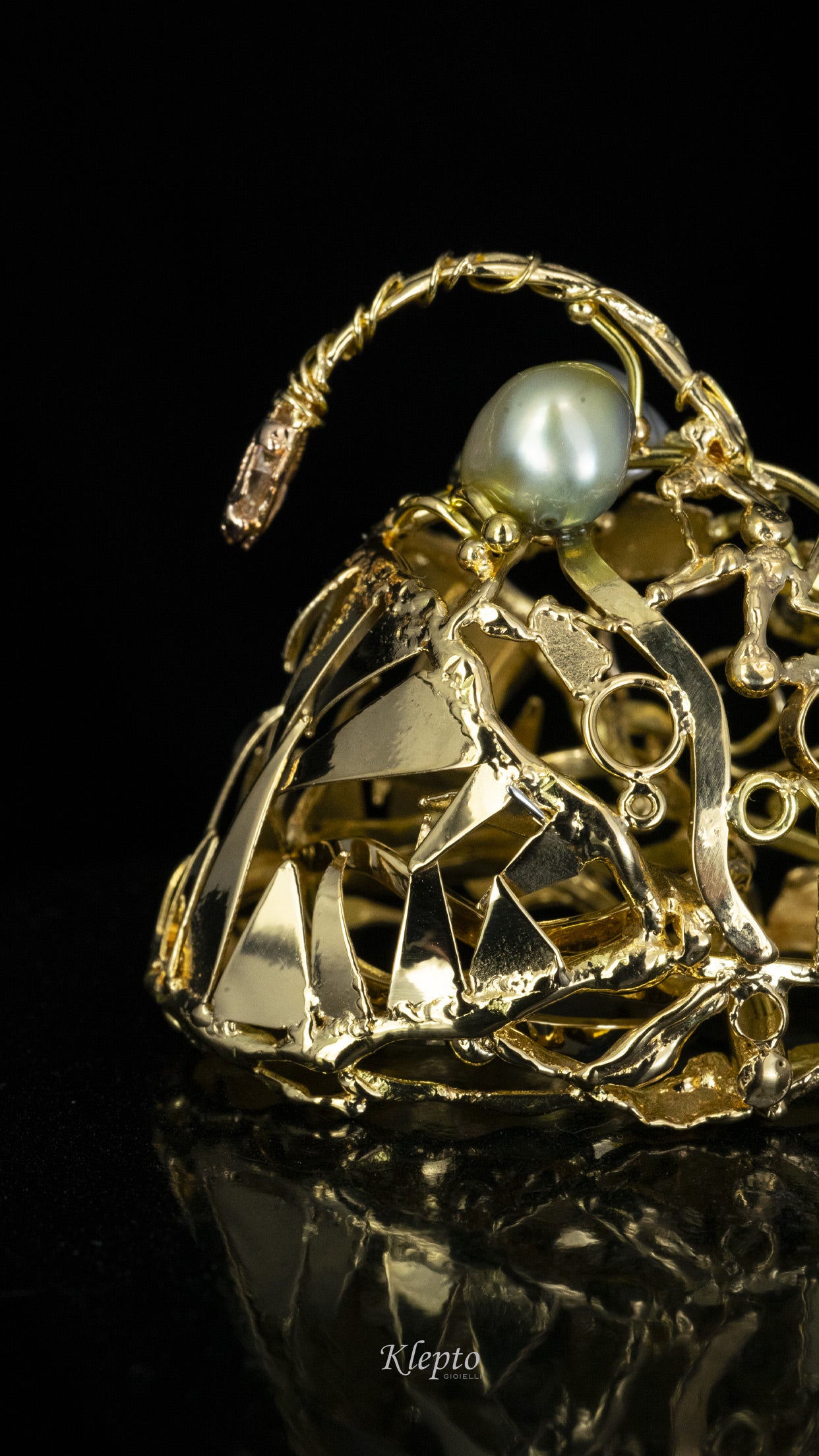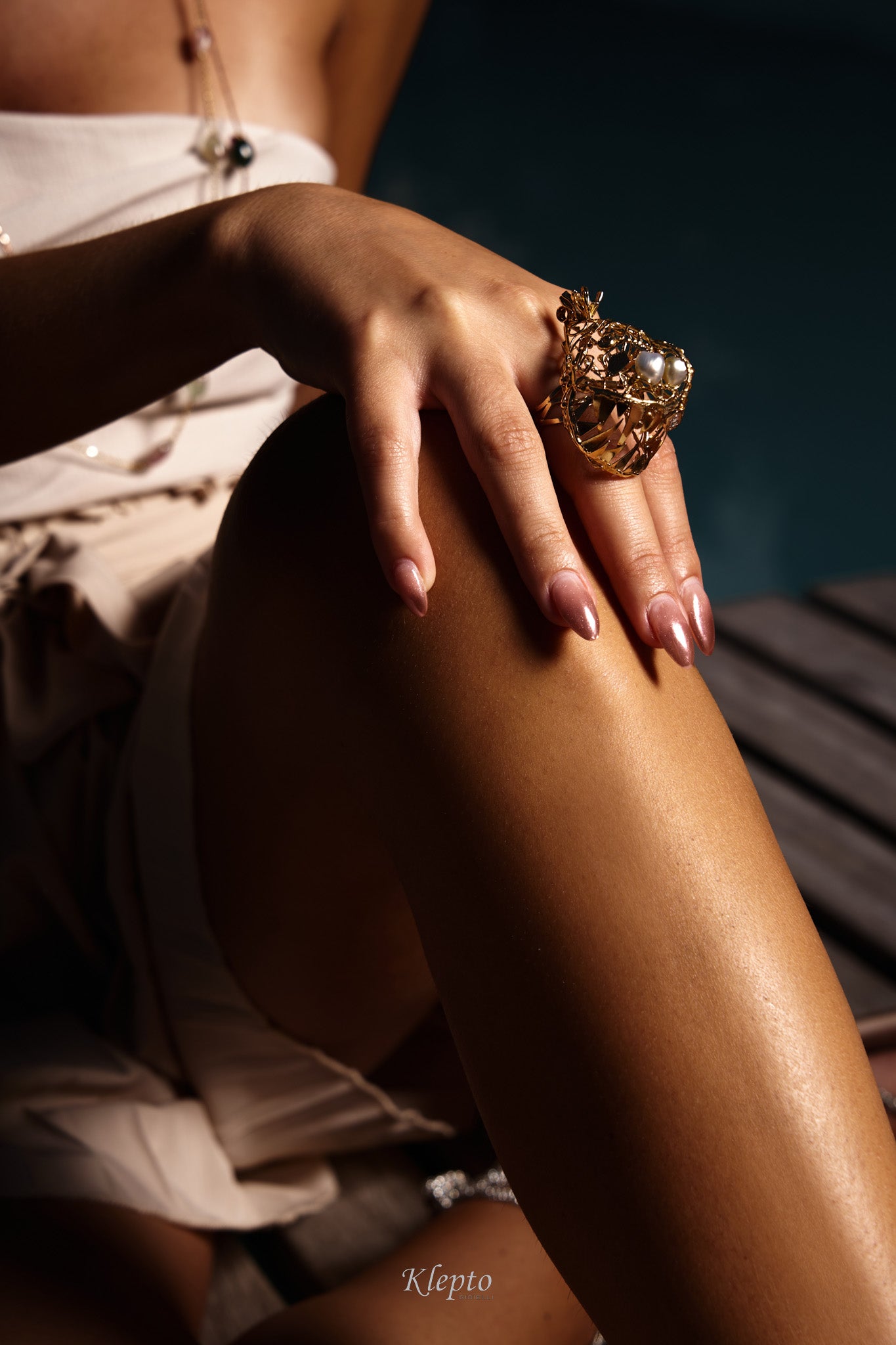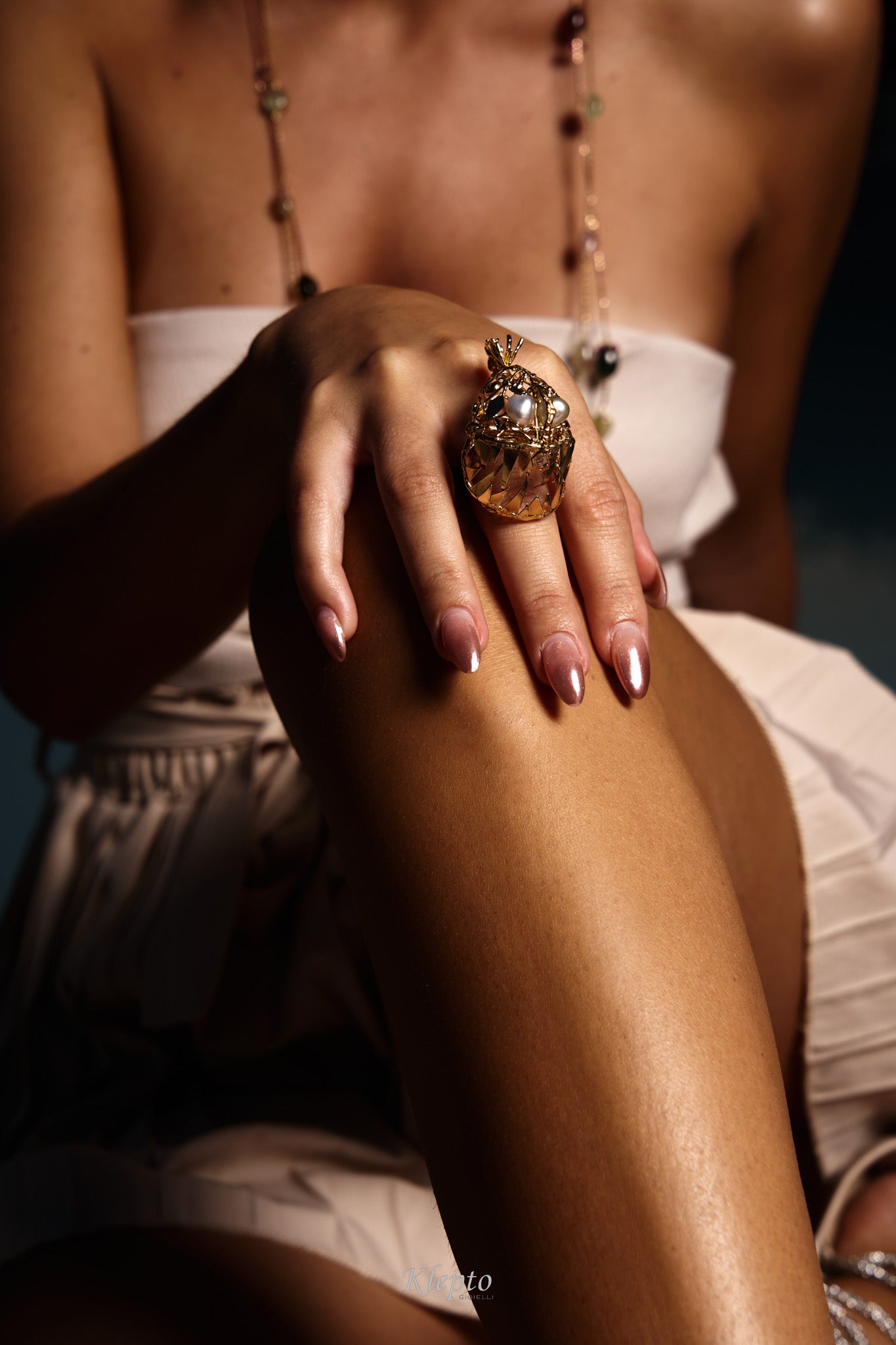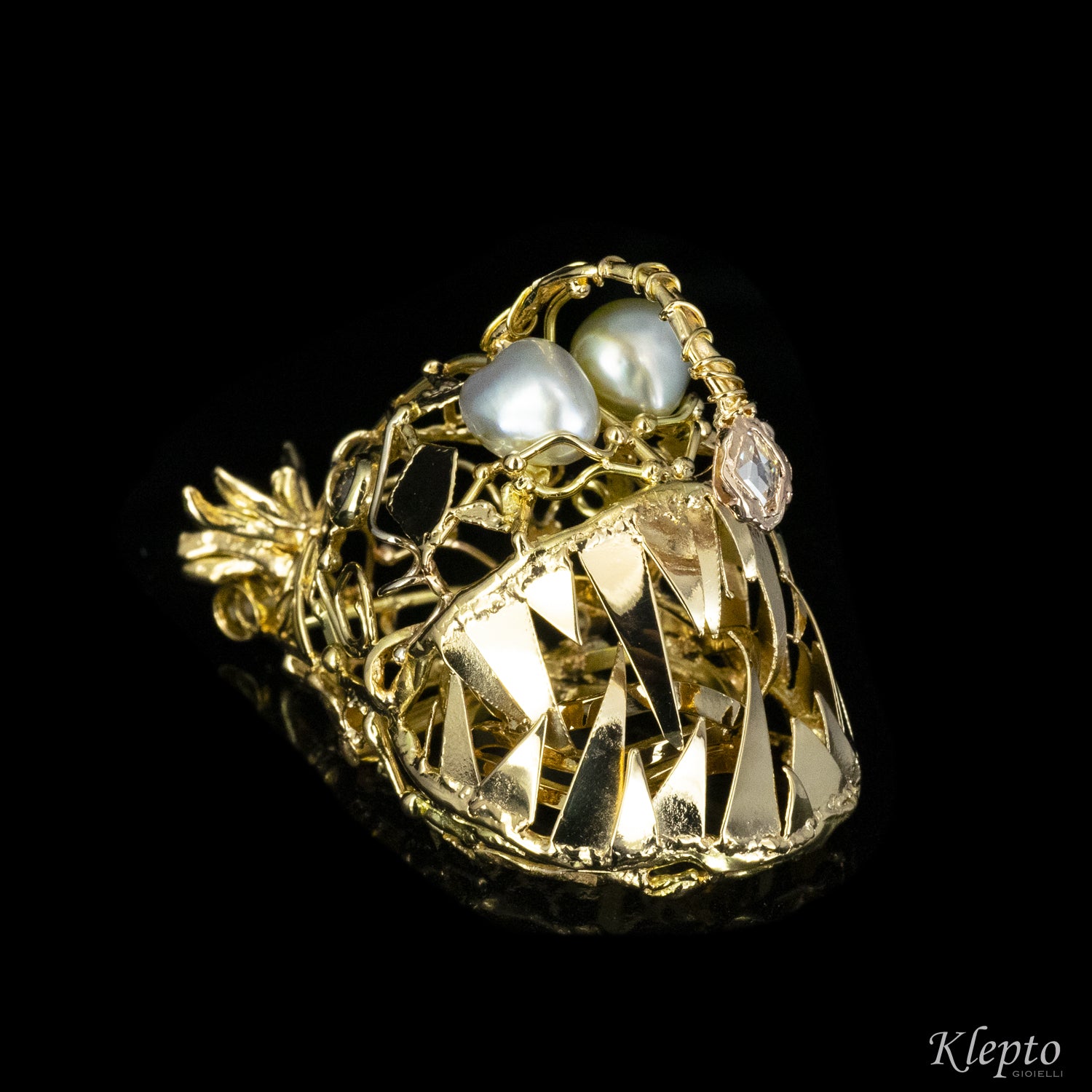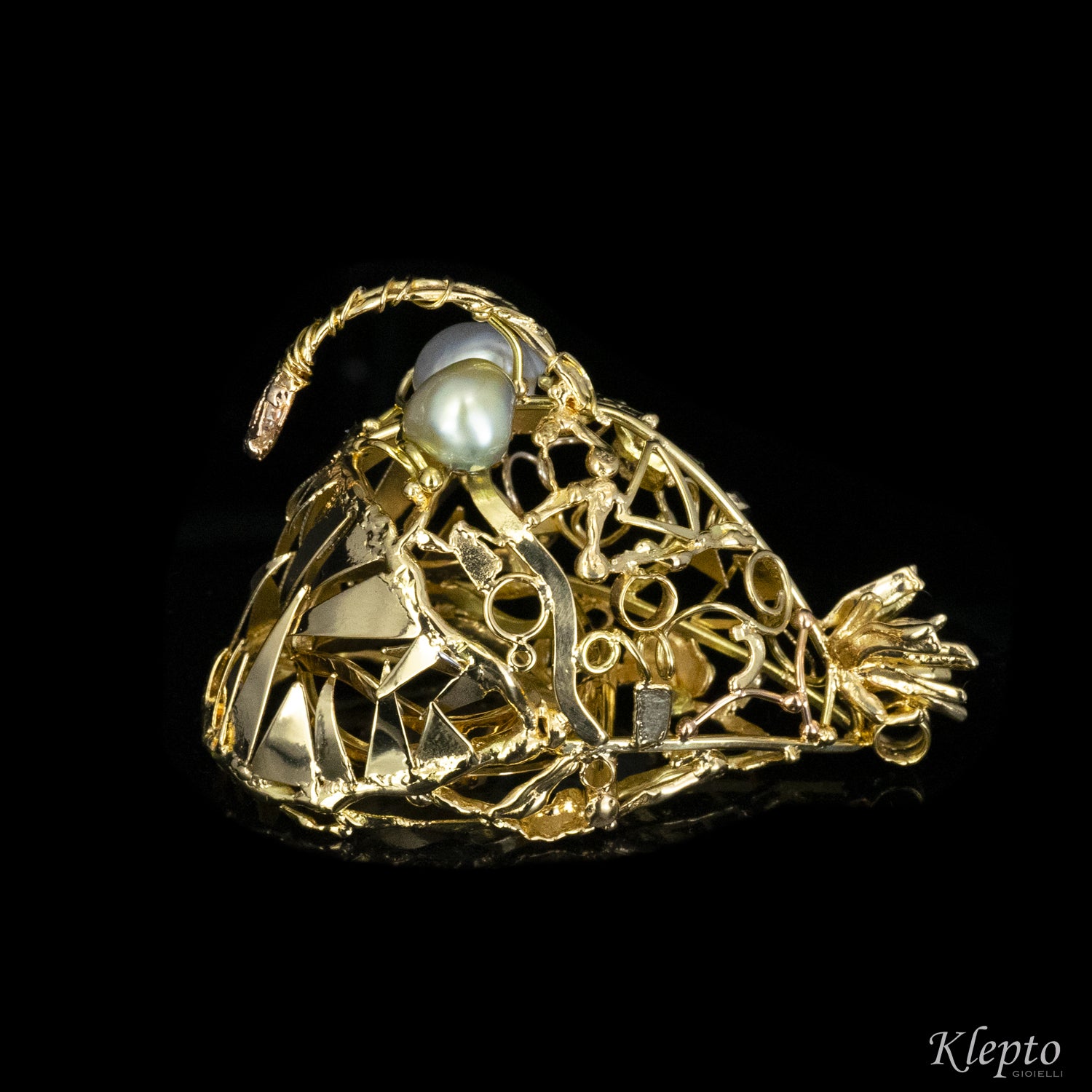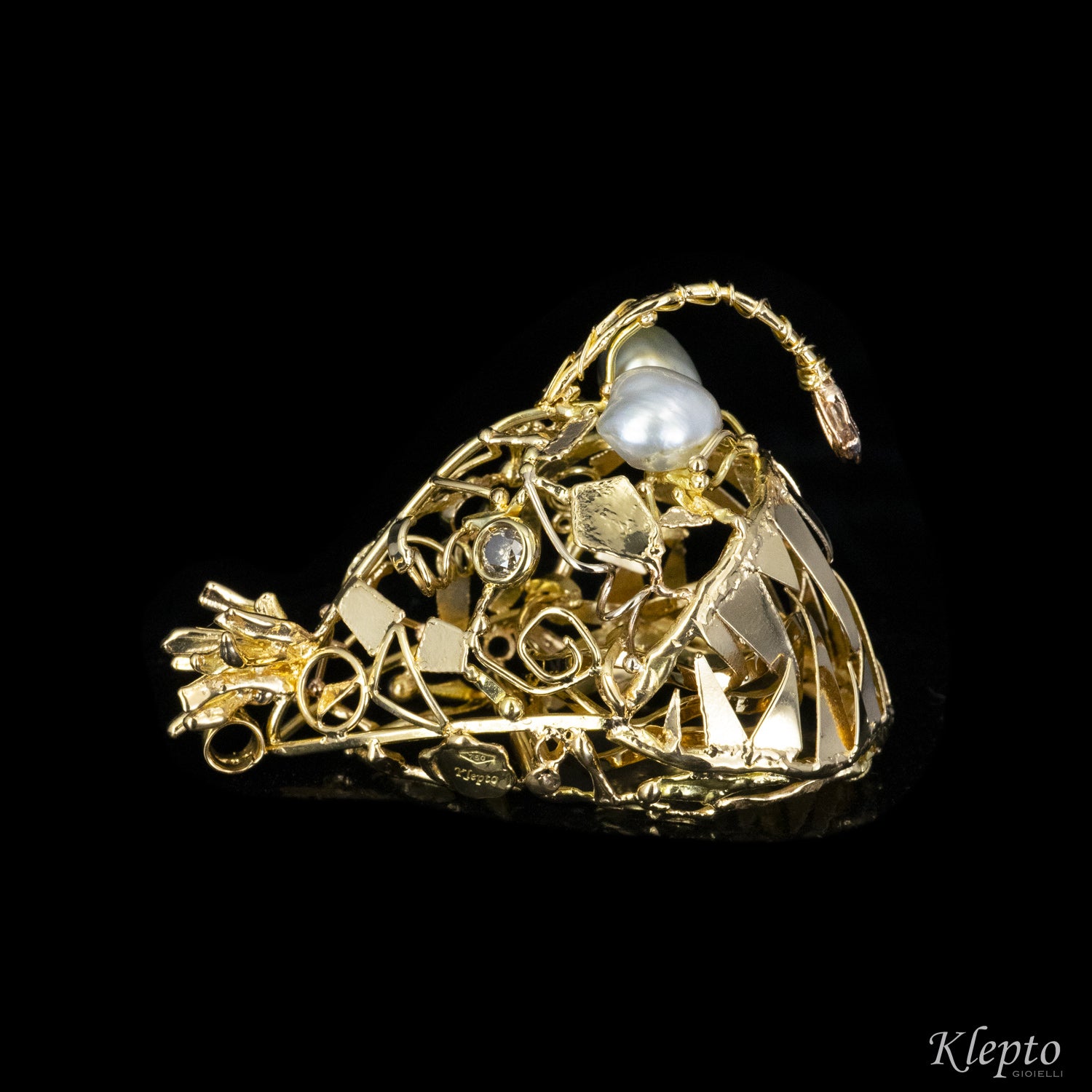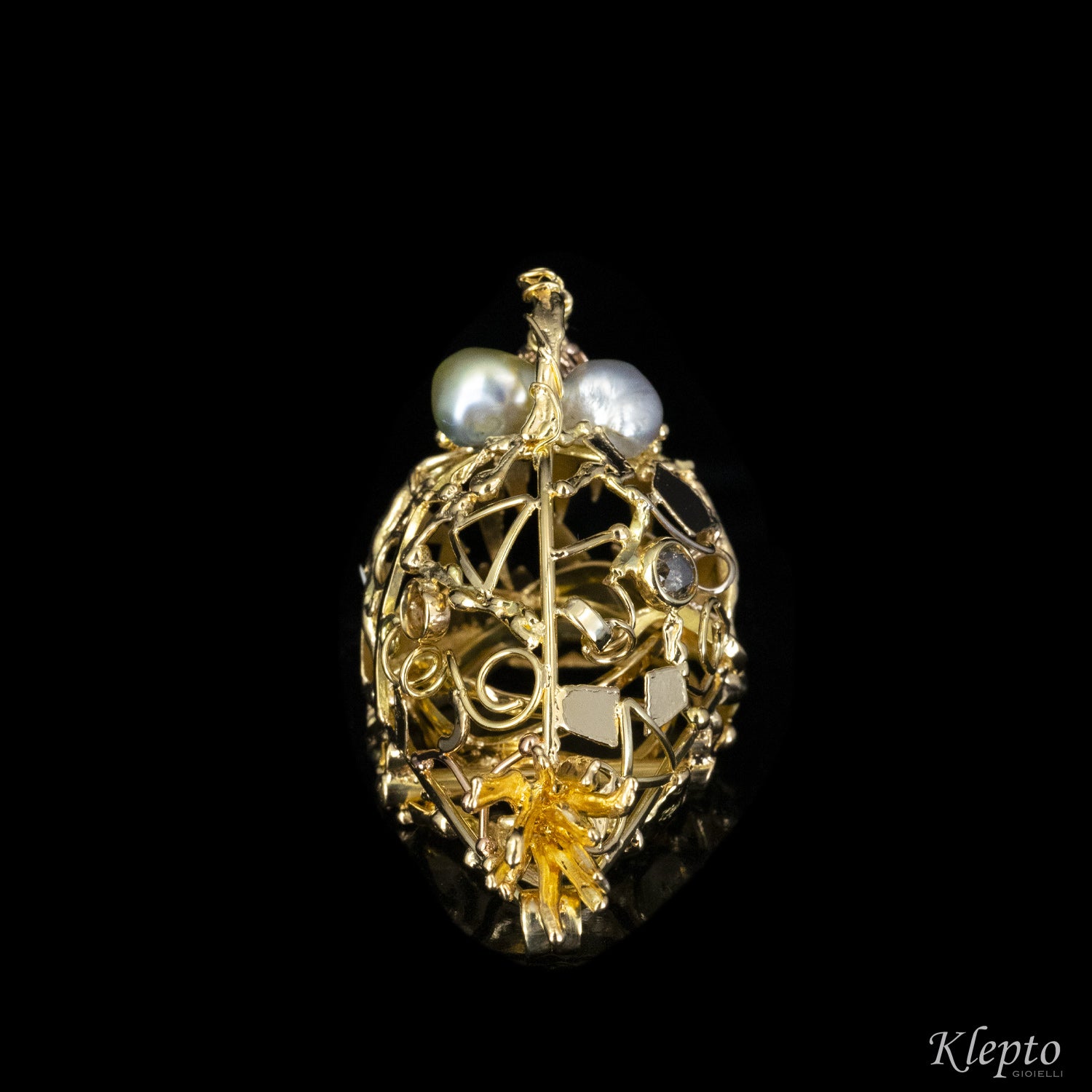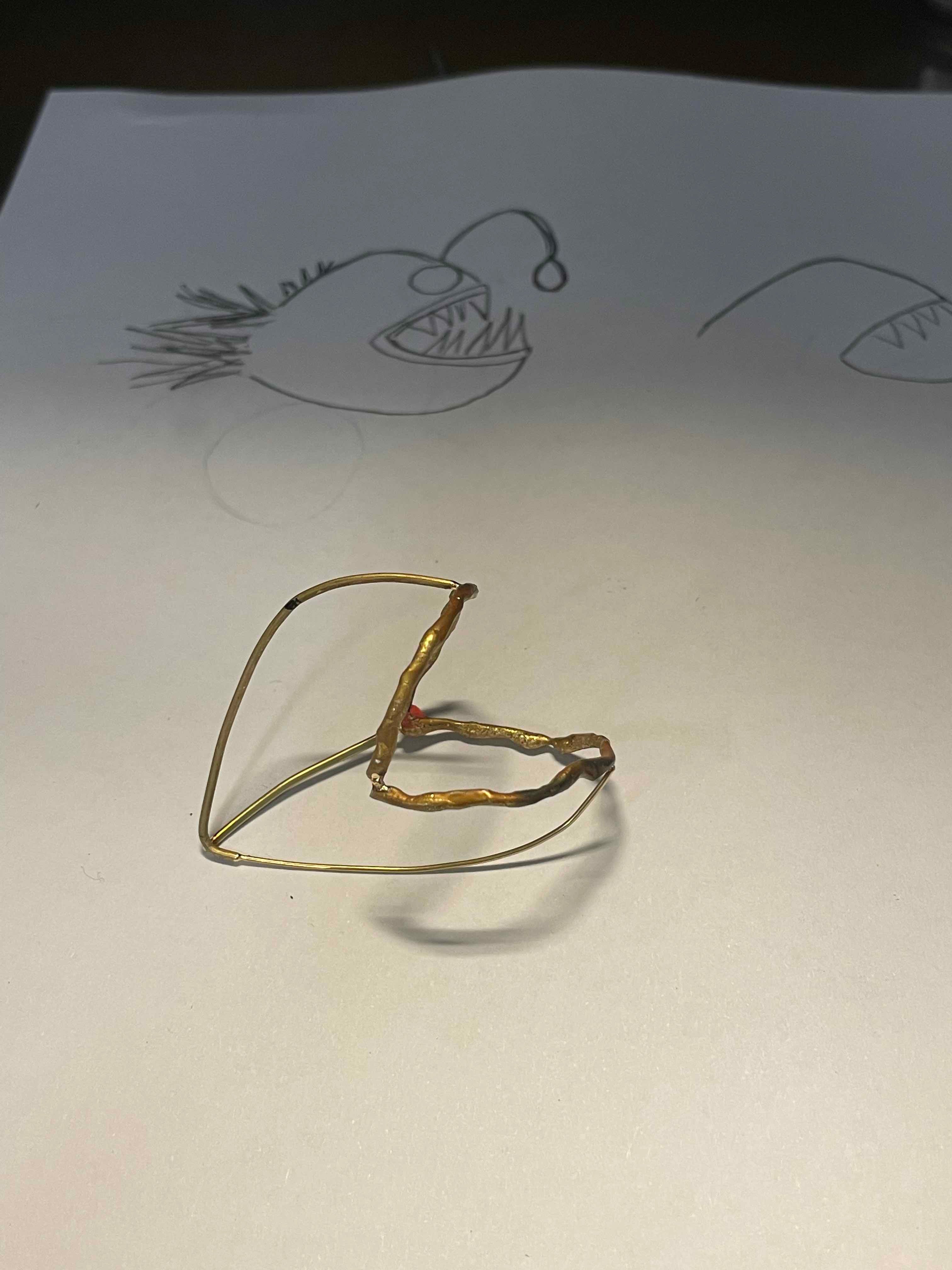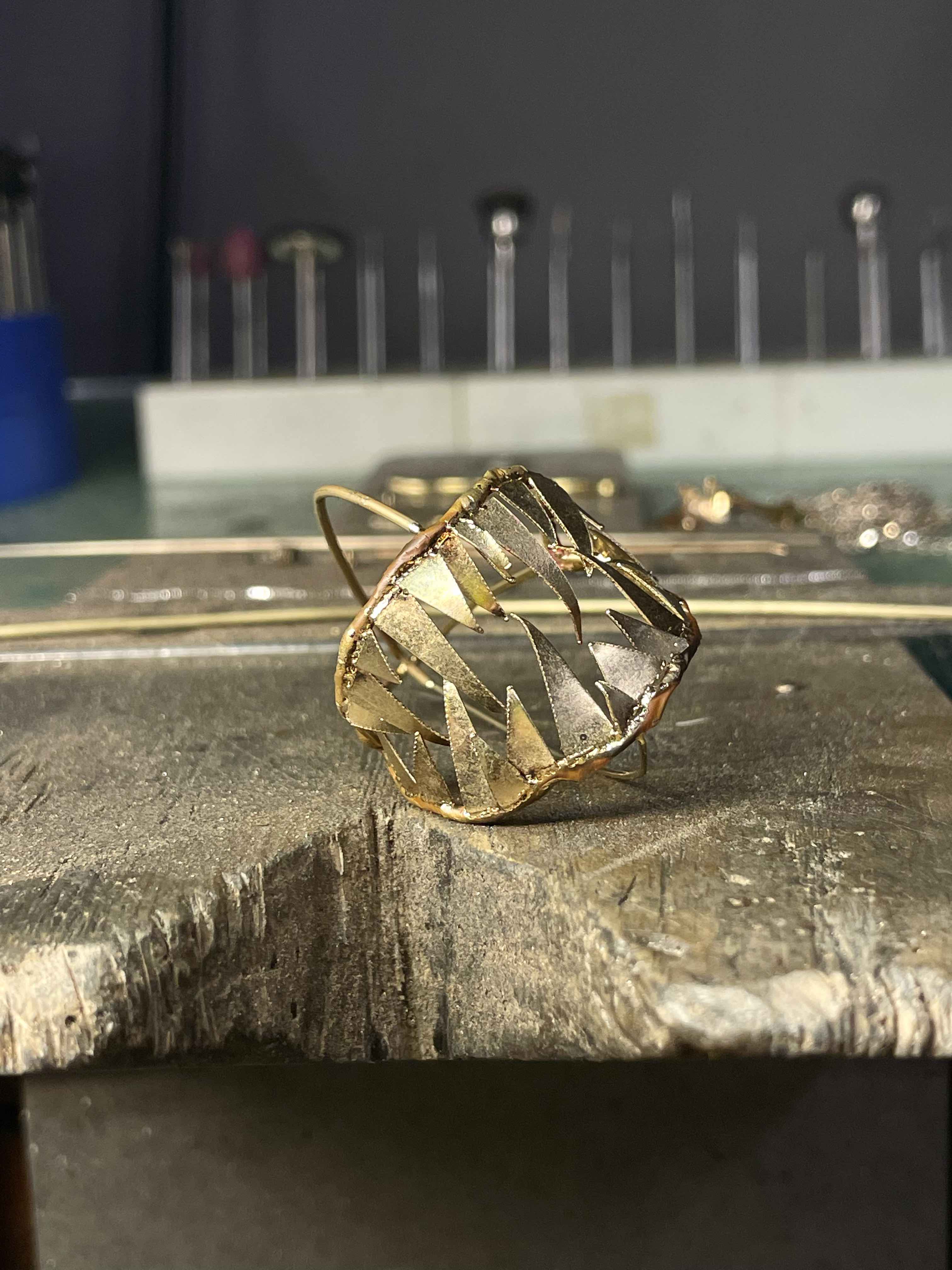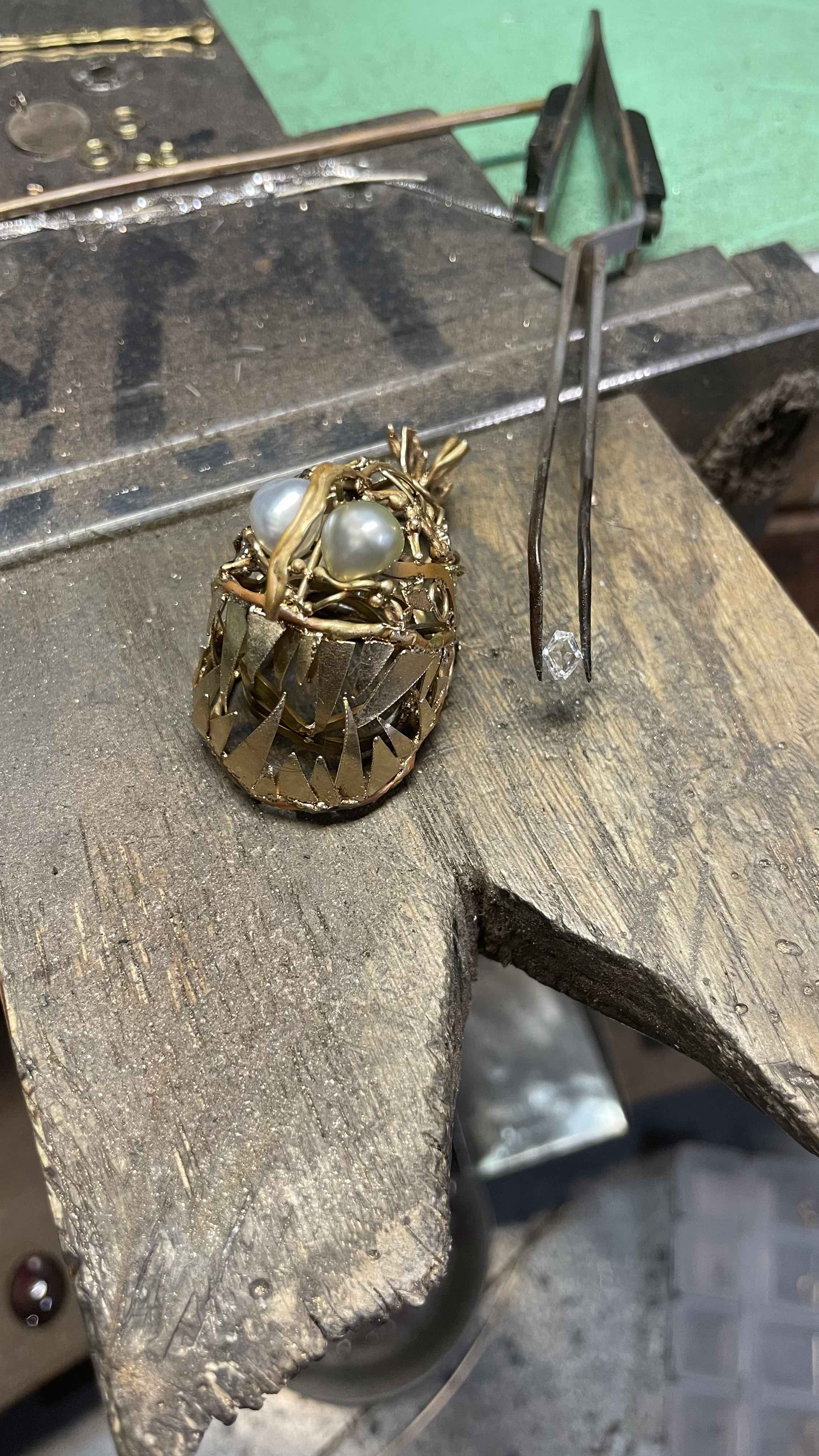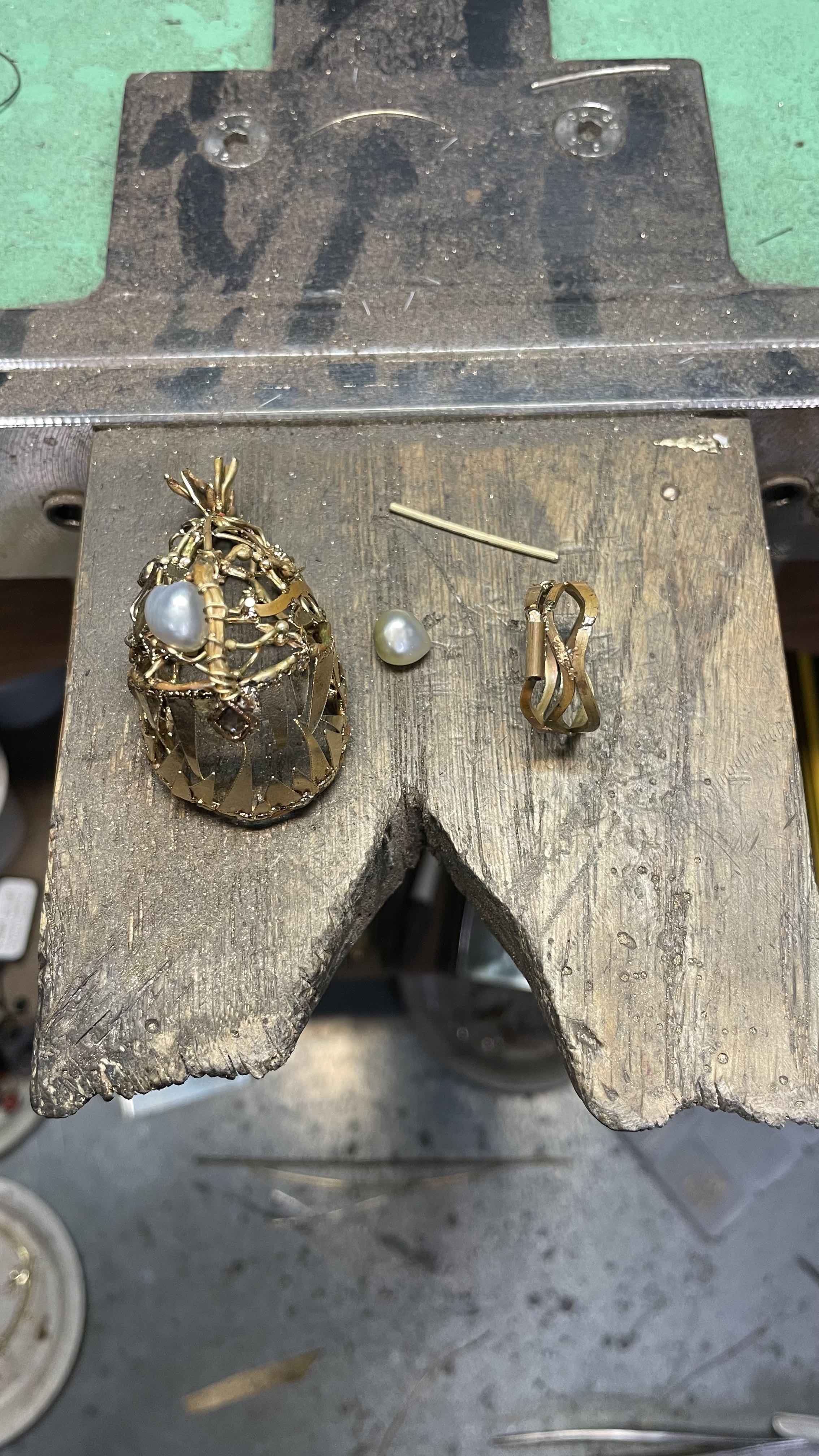 Ring, pendant and sculpture in yellow gold and diamonds "Lantern fish" comics 2022
---
On the occasion of the comics San Marino 2022 we wanted to create a truly special jewel.
To create the main subject of the "sea monsters" collection we have chosen the lantern fish which contains a great charm given by the depth of the abyss in which it lives and its strange shapes.
We imagined, designed, designed it and then we started building it with the passion that distinguishes us. Almost 100 hours of work were spent on giving shape and soul to the fish.
We wanted to create something that could be of great visual impact but at the same time very eclectic, so we developed an "invisible" system to transform it into a RING, a PENDANT and a SCULPTURE. This creation is the very essence of our motto "wear a sculpture".
Each millimeter has been sculpted with elements in 18kt yellow and pink gold, cast parts, circles, plates, nails and wire, no small pieces are alike and they have been added one by one on the structure by laser welding them with the microscope.
To embellish we have given the view to our sea monster through two eyes of Keshi pearls with gray shades and to illuminate the sea depths a 0.35 ct fancy cut diamond.
The dimensions of this work are generous, we do not believe that the type of jewel is suitable for all personalities but perhaps it is better this way because there is only one and it will not be possible to create another equal. This is the great part of our craftsmanship.
Comes with guarantee and box.
The price does not include the chain.